You might be experiencing some behavioral issues with your young or adolescent child and wondering who can help you. These challenges can include anything from lagging social skills to more serious behavioral problems like frequent aggression.
Sometimes young people are referred to a mental health professional for therapy. While this can be helpful, sometimes what is needed is for caregivers and parents to have someone coach them to help with implementing changes in the child's day-to-day environment in order to see changes in their child's behavior.
This direct coaching can complement the work the mental health professional is doing directly with the child. A Behavior Analyst (or Board-Certified Behavior Analyst, BCBA) are professionals who help parents or caregivers facing behavior challenges with a young person.
What is a BCBA and What Makes Them a Behavioral Specialist?
A BCBA is a behavior specialist that works within the science of behavior analysis. This is a science that has empirical data to show efficacy in a wide variety of fields including:
BCBAs have completed either a doctoral or master's degree with specific coursework requirements as well as 1,500 supervised fieldwork hours.
While there are a variety of degree programs that qualify, the coursework specifics are regulated. One is certified as a BCBA by the Behavior Analyst Certification Board (BACB). Some states have their own licensure policies for BCBAs in addition to them being certified by the BACB.
Another credential you might come across is a Board-Certified Assistant Behavior Analyst or BCaBA. Someone with this credential works under the supervision of a BCBA.
How Might a BCBA's Skill Set Help Me and My Child?
BCBAs seek to understand behavior from an environmental and contextual perspective and then work with families to make adjustments to support positive behavior change for the individual.
You may have heard about BCBAs working with kids with autism and practicing something called applied behavior analysis (ABA), but the science of behavior applies to all humans.
Applied behavior analysis simply refers to the applied branch of this science. Behavior Analysis is the science of human behavior and learning.
BCBAs can meet a wide variety of needs including:
Remedial reading
Efficient and effective academic instruction
Social skill development
Life skills instruction
Establishing healthy routines for families.
What Does A BCBA Or Child Behavioral Specialist Do?
Behavior Analysts consider the context in which behaviour is occurring. Human behaviour is shaped by the responses we get from the environment in which we exist. This includes responses from other humans, our own reflexes, and other aspects of our physical environment.
Behavior Analysts examine the patterns of behavior that are typical in the client's environment. We look at patterns that typically precede and follow a behavior to indicate why a behavior is happening, rather than blaming challenging behavior or deficits on the client. Behavior Analysts adhere to a behaviorist perspective
When analyzing the context of the client, Behavior Analysts use data to inform their decision-making rather than creating hypothetical reasons for why a behavior is happening.
Behaviour Analysts seek to determine why a behaviour is happening before starting a treatment or intervention. Without understanding the function (i.e., the WHY) of a behavior, we won't be able to create an effective and efficient treatment plan.
These are just a few of the underpinnings of the Behavior Analytic perspective that helpful for parents and other consumers of Behavior Analytic services to know about. You deserve to have an understanding of the perspectives underpinning the work of any of the professionals you have working with your family.
I encourage you to ask questions about the philosophical and empirical foundations of the work being done by the professionals you hire, as well as the research base behind their methods. As a consumer of services, these are things you deserve to know.
FAQs
1. How is a BCBA Different from other Professionals in related fields (e.g., psychology, social work, mental health counselors)?
Recently, I was speaking with some friends who were looking for a professional to help their pre-adolescent child who was experiencing some somatic symptoms related to mental health issues.
The one thing I recommended to them was to ensure they were able to be involved in the process of supporting their child. I encouraged them to ask to be part of the treatment plan and request to be coached on how to support their child outside of the therapy sessions.
The young person might see the school psychologist at their high school, but how is the parent to know how they could set up their interactions with their child to support them through the therapeutic process?
Of course, the privacy of the young person needs to be respected. However, with their assent, families can be involved in the coaching process to help generalize what has been learned with a therapist in their office to the home and community settings.
Behavior Analysts take a broader view of who the 'client' is. By also coaching, equipping and empowering the families and other caregivers that are in the daily life of the individual receiving services, we increase the likelihood that new skills will be maintained over time and treatment gains will last.
The reason for this approach is because the adults and family members surrounding the individual are part of their context. Often in order for their behavior to change, and maintain change, it takes those around them to change their behavior too.
This is why a BCBA takes a slightly different approach to other professionals and can be a great complement to a team if you are already working with someone who is delivering talk therapy to your child.
Related Read: What Is Online Parent Coaching, And How Can It Help Me?
2. Can a BCBA help young people with ADHD, ODD or other related special needs?
Absolutely. BCBAs are specialists in behavior so we are interested in what is going on in the context of the individual over a specific diagnosis. However, we look less at a label and more about what skills someone might be lacking, how they might be struggling due to these lagging skills and how their context is contributing to certain behaviors.
For diagnoses like ADHD and ODD, which are based on parent-report of behaviors versus a medical test, BCBAs skillets make them well-positioned to adjust the context of the individual to support positive behavior and skill development.
We don't seek to blame the client for what's going on, we seek to understand and adjust the contextual factors that are contributing to such behaviors. Amelia Bowler is a BCBA and parent of a child with ODD. She specializes in supporting individuals with ODD and has written a great book about it.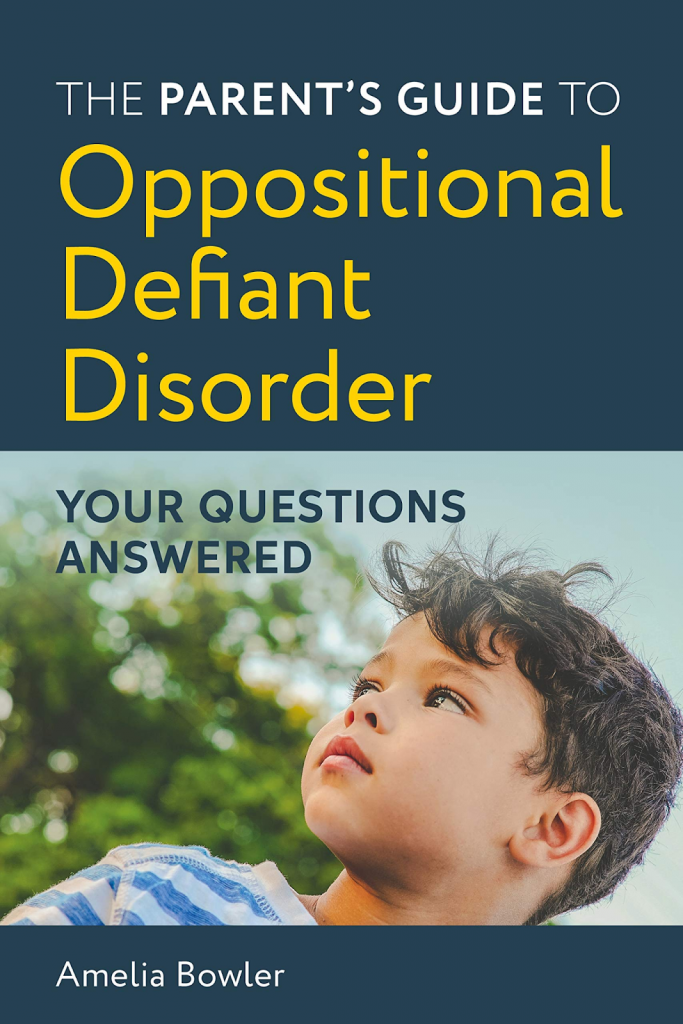 3. Why would I choose to hire a BCBA?
Due to BCBAs taking a broad view of what client means, we aim to support everyone that is the recipient of services. This might also include the family members of the referred individual.
This is because we seek to create sustainable and lasting behavior change, which means ensuring that those who are in the daily life of the individual have been coached and know how to continue to support the person once BCBA services are finished.
As a parent or caregiver, you will be coached and equipped with the skills you need to support your child once we leave. This capacity-building approach is unique in comparison to some other related fields and makes the positive changes gained likely to last over time.
A BCBA is trained to assess and analyze why a behavior of concern is occurring and then put into place various teaching strategies and interventions to develop new skills and perhaps also reduce challenging behavior.
They are trained to help individuals gain new socially-significant skills that will be meaningful to the self-determination and improved quality of life for that person, family or client. Behavior Analysis applies to a wide variety of needs as it is based on the science of human behavior.
For example, a BCBA could support with helping individuals improve their social and communication skills, develop life skills, improve family routines, reduce challenging behavior or support remedial literacy development.
Direct support to parents is what sets BCBAs apart from other professionals. Parent coaching and capacity building is in the job description of a BCBA. We seek to support parents in learning the skills they need to create sustainable, meaningful and positive change in their family's lives.
BCBAs can also specialize in specific areas such as addressing substance abuse, geriatric behavior, supporting individuals with Acquired Brain Injury, organizational behavior management, vocational safety training, and population-level behavior change for environmental conservation.
There is a wide variety of ways that working with a Behavior Analyst could meet your needs, even beyond parenting support.
4. How can I hire a BCBA?
Access to behavioral health services is growing but still limited in many countries. Funding is entirely dependent on where you live. While the autism community has gained access to behavior analytic services through social services, government institutions, or private insurance, others are left to pay out of pocket.
If a family wants to hire a counsellor but lacks extended health benefits, they are paying via fee for service. The same is true for most families or adults accessing BCBA services without specific diagnoses like autism.
Check with your local, state or provincial family and child social services to see if there are any publicly funded programs with even limited access to behavior analytic services. Sometimes children and adults with developmental disabilities may have access to BCBA services through social workers to non-profit behavior-analytic services.
Part of the work we aim to do at the Behavioral Health Collective is to advocate for better access to behavioral health services.
The Bottom Line
BCBAs are behavior specialists who are specifically trained in the science of behavior analysis to understand their client's context and what is contributing to challenging behavior or a skill deficit.
Behavior Analysis is also the science of human learning, so BCBAs can also help with skill development such as remedial reading or other academic instruction.
Related Podcast: Teaching Social Skills To Neurodivergent Girls (with Gabrielle Stigant, Behaviour Analyst, Private Practice)