Can behavior science help solve the problem of compliance with physical therapy recovery programs?
In this engaging conversation, behavior analysts Brennan Armshaw and Manish Vaidya join orthopedic surgeon and owner of Comprehensive Orthopaedics & Rehabilitation, Sacheen Mehta to discuss their collaborative work using the science of behavior to solve problems surrounding preparation for and recovery from joint replacements.
Interview Highlights
Guests Introduction: Current Roles and Work Overview [3:59]

Manish is the Chair of the Department of Behavioral Analysis at the University of Texas. He teaches and serves as an advisor and researcher.
Brennan is a faculty member in the psychology department at West Virginia University.

They previously conducted graduate studies at UNT, where they worked with Manish on collaborative projects related to surface electromyographic technology.
The focus of their research is on improving rehabilitative behavioral outcomes, particularly in collaboration with orthopedic surgeons.

Sacheen is an orthopedic surgeon practicing in Richardson, Texas.

He is board-certified in orthopedic surgery and specializes in sports medicine.
His primary focus within orthopedic surgery is on joint replacements, indicating expertise in this area.

They implemented a procedure involving three trials with reinforcement upon muscle flexing and a fourth trial with no reinforcement, capitalizing on the behavioral principle of an extinction burst.
This approach significantly increased the amplitudes recorded during surface EMG measurements, addressing a critical technical challenge.
The traditional Maximum Voluntary Isometric Contraction (MVIC) procedure was found to be unreliable, often producing values that were not representative of actual muscle contractions.
The team's innovative approach helped patients exert maximum effort and led to positive feedback, empowering patients in their rehabilitation process.
Providing measurable feedback to patients removes ambiguity and contributes to patient-centered care models.
The approach aims to put patients in control of their recovery process, allowing them to actively work towards their goals.

Transitioning to Physical Therapy [11:45]

Manish stumbled upon the collaboration through serendipity during a sabbatical when he attended a talk by an engineer who had designed a surface electromyograph (sEMG) device.
The device was meant to read muscle activity and aid individuals with mobility issues but faced challenges.
Manish recognized potential issues with the device and started collaborating with the engineer, leading to a shift from animal-based research to human muscle behavior.
The collaboration began by experimenting with different muscle groups to find operant muscle behaviors.
Sacheen joined the collaboration after recognizing the potential to isolate and train a muscle.
The focus eventually centered on the VMO muscle.
Initially, the goal wasn't to change physical therapy but rather to explore the potential of sEMG technology.
The collaboration holds the dream of revolutionizing surgical preparation and recovery within the next five years.
Sacheen emphasizes the importance of patient motivation in orthopedic treatment and recognizes the collaboration's potential to improve patient outcomes.
The collaboration combines behavioral science techniques and medical expertise to enhance patient recovery outcomes.

Pain Management and Exercise [18:55]

Patients initiate their post-surgical recovery process within hours of surgery, including walking and beginning the pain relief cocktail, which helps facilitate early rehab.
Surface electromyography (sEMG) and biofeedback techniques come into play during outpatient therapy.
Patients may start prehabilitation, strengthening their muscles in the months leading up to surgery using the sEMG device.
The collaboration aims to wake up muscles experiencing disuse atrophy due to prolonged pain before surgery.
The device is app-based, portable, and equipped with wireless technology, making it suitable for in-home use.
Teletraining procedures and video modeling are in development to make the technology user-friendly for patients.
The technology was designed to seamlessly fit into the clinical workflow of physical therapists without adding extra time.
The collaboration considered the importance of matching the technology with the clinical workflow to ensure therapist acceptance.
Initially, therapists were skeptical due to numerous sales pitches and a high level of skepticism in the field.
Trends show a shift towards independent home exercises, but the collaboration believes supervised physical therapy is vital for consistent results, with the technology serving as a beneficial supplement.

Building Bridges: Fostering Collaboration with Physical Therapists [27:16]

Collaboration success is built on compromise, with a focus on achieving mutual understanding rather than both sides being slightly unhappy.
The initial approach involved returning detailed high-resolution data from the device, but it overwhelmed therapists and didn't align with their workflow.
A crucial conceptual shift was made to provide therapists with the essential data they needed without adding complexity to their routine.
The collaboration benefited greatly from Brennan's approach, which was centered on learning, helping, and solving problems rather than dictating expertise.
Brennan's months spent in the clinic allowed him to learn the intricacies of muscular dynamics, clinical workflows, and what mattered most to therapists.
Seeing the success of patients who had improved outcomes due to the technology reassured skeptical therapists and made them seek further opportunities.
The collaboration focused on addressing the therapists' needs and minimizing disruptions to their workflow, ensuring the technology complemented their work.
While the device collected extensive data, therapists only needed simplified information about exercise completion and muscle engagement.
The background work involved developing algorithms using behavioral principles to optimize muscle strength gain, while therapists focused on patient care.
Understanding what information people need and when they need it is a strategic approach to minimize disruption in collaborations and workflows.
"One of the things that makes collaboration work well is compromise." — Manish Vaidya
Future Directions: Apps and Algorithms in Orthopedic Rehabilitation [40:39]

The goal is to create goal-driven AI agents that maximize patient reinforcement while maintaining a high level of muscle engagement.
The concept is likened to "surfing" the balance between reinforcement and muscle demand.
Machine learning is employed to rapidly analyze early data and predict where to set criteria for optimal results.
The aim is to create an artificial shaper, an agent sensitive to patient dynamics, much like a clinician would be.
Collaboration involves biomedical engineering and computer science to develop the technology further.
The vision is to provide patients with devices that autonomously manage their physical therapy exercises.
The technology has vast applications, with potential to target various muscle groups for different orthopedic conditions.
Expanding the technology's reach to rural areas and collaborating with therapists are future directions.
Training therapists to use the technology has been successful, and the next step is making it accessible to consumers.
The focus is on simplifying the user interface and identifying areas where behavior analysis can solve clinical problems effectively.
"I love the knee. It's cool, but that's not what I'm here about. It's the application, the improvement of the quality of life through refinement and technology to target neuromuscular rehabilitation." — Brennan Armshaw
Reflections on Collaborative Relationship: Overcoming Roadblocks [51:03]

The collaboration has been exceptionally smooth and devoid of major disagreements.
Regular communication and collaboration meetings have been crucial in maintaining a cohesive approach.
The team's focus on the common objective of improving patient quality of life through targeted rehabilitation has been key.
There has been no resistance from clinical partners, as they have remained open to new approaches.
The central takeaway is that successful collaboration begins by identifying a shared problem, not trying to solve individual problems.
The use of "our" emphasizes equality and shared investment in the collaboration.
It's important to strike a balance between expertise and humility when entering collaborations.
Sensitivity to the clinicians' daily patient care challenges is vital for successful collaborations.

Advice for Cross-Field Collaborations [59:23]

The advice for those in the field of behavior analysis is to actively try new approaches and expand the scope of their work, recognizing the untapped potential for behavior analysis in various domains.
Orthopedic surgeons, who are typically more focused on objective outcomes, are encouraged to consider collaborations with behavioral science due to the critical role of patient participation in physical therapy, viewing it as a natural and valuable partnership.
Behavior analysts should be open to expanding their traditional views of operant behavior, recognizing that the lines between responses and contingencies may be more flexible than initially thought. Collaboration with domain experts can help bridge the gap between behavior analysis and other fields.

Resources for Professionals Venturing into Cross-Disciplinary Collaboration [1:01:55]

The collaboration did not have specific training protocols but relied on a combination of individual learning efforts.
Brennan took courses in Motor Theory to enhance his understanding of the subject matter.
Manish mentions a lab in Mexico led by Roger. This lab represents one of the few instances of behavior analysts working in the field of surface EMG.
"Collaboration with behavioral science might not really be on the radar of most orthopedic surgeons. But when you think about the advantages of it, which is that degree of participation by the patient in their physical therapy is so critical to their success. It's a natural collaboration and to not take advantage of it would be a missed opportunity." — Sacheen Mehta
Meet Our Guest
Dr. Brennan Armshaw received his master's in behavior analysis in 2018 and his Ph.D. in Health Service Research with a concentration in Behavior Analysis from the University of North Texas in 2022. During his graduate training, he worked under the supervision of Manish Vaidya. Dr. Armshaw joined the faculty at WVU in fall of 2022.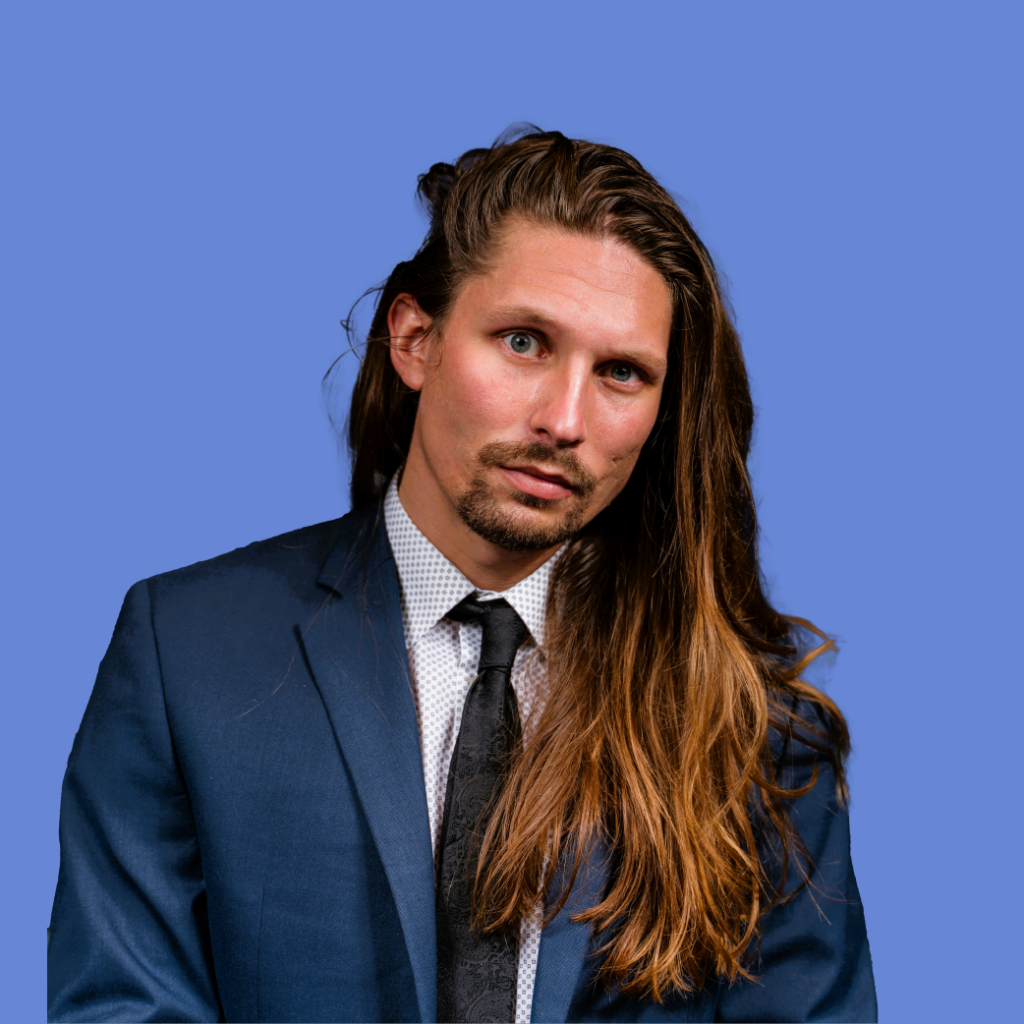 "As behavior analysts, when we think about collaboration, we often approach it with the mindset that 'it's all about behavior,' and as behavior analysts, we consider ourselves experts in everything related to behavior. This approach can be off-putting. On the flip side, there's an alternative approach where I come in with the intention of learning rather than asserting my expertise." — Brennan Armshaw
Manish Vaidya earned his bachelor and master's degrees at the University of North Texas and his Ph.D. at the University of Florida. Following a brief postdoctoral fellowship at the University of Kansas, he returned to the University of North Texas where he is now an associate professor in the Department of Behavior Analysis. Manish has been interested in issues related to stimulus control since nearly the beginning of his graduate training. His current research interests involve attending, short-term remembering and the development and maintenance of equivalence relations in pigeons and people.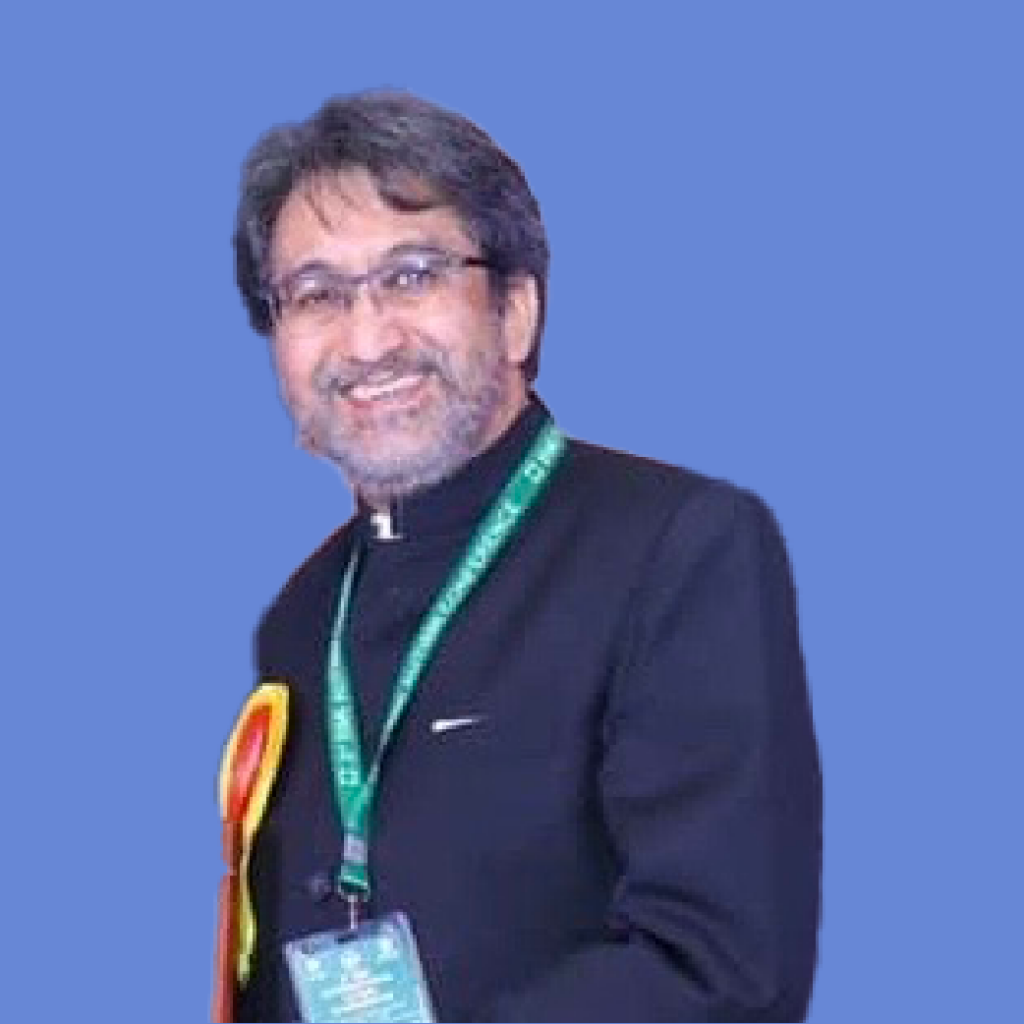 "Don't try to start a collaboration to solve your problem. It's not going to work. Find the problem, our problem, with all of the collaborative partners – then there's a real chance for success because everybody has ownership at that point." — Manish Vaidya
Dr. Sacheen Mehta, MD is an orthopedic sports medicine surgery specialist in Richardson, TX and has 29 years experience. They graduated from University Of Missouri–Kansas City School Of Medicine. They currently practice at Practice and are affiliated with Methodist Richardson Medical Center. Dr. Mehta has experience treating conditions like Miner's Knee among other conditions at varying frequencies. At present, Dr. Mehta received an average rating of 4.4/5 from patients and has been reviewed 148 times. Dr. Mehta is board certified in Orthopaedic Sports Medicine and accepts multiple insurance plans.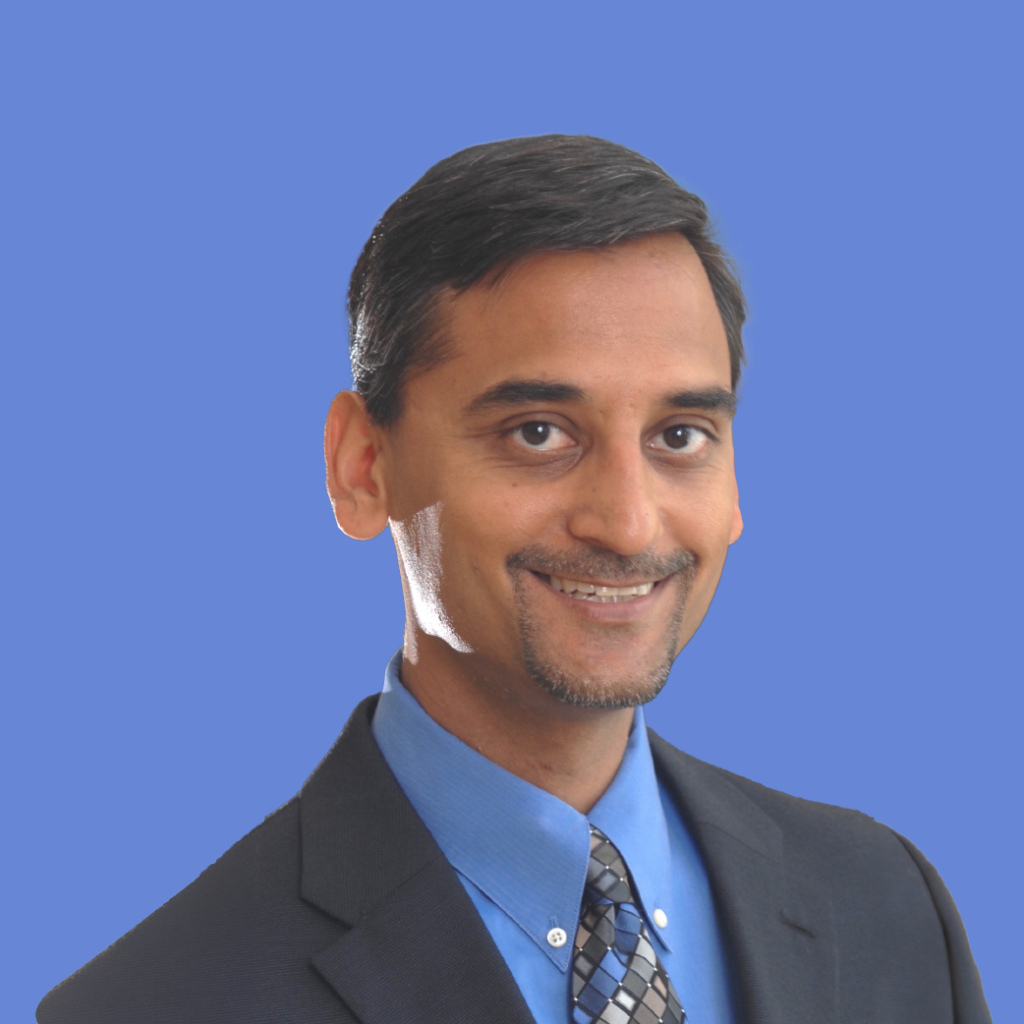 "One of the primary factors in the success of orthopedic treatment is patient motivation and trying to get them to not only understand, but just internalize and then just get motivated to take control of their recovery process and really work hard at the rehab." — Sacheen Mehta
Resources from this episode:
Related articles and podcasts:
Read the Transcript:
We're trying out transcribing our podcasts using a software program. Please forgive any typos as the bot isn't correct 100% of the time.
Erika Ng
Welcome to the Behavioral Health Collective Podcast, a community of behavioral health professionals who are passionate about working together across disciplines to improve client outcomes by valuing collaboration, connection, humility, and evidence-based practices in a variety of behavioral health field.
We're on a mission to highlight stories of collaboration between practitioners, the work that they're doing together, and how thoughtful and ethical collaboration between professionals and between fields can lead to better client outcomes. Thanks so much for joining me today to dive deeper into stories of professional collaboration.
Hey everyone, thank you so much for tuning in today for this really exciting conversation about collaboration between behavior analysis and physical therapy. First off though, I'd like to mention the new FindXpert directory, which has been launched by the Behavioral Health Collective. If you're a parent, caregiver, or professional looking to refer a client out – use the directory to search by location, specialty, or services to locate the perfect professional to work with.
If you're a professional looking to market your services, take on new clients, and grow your business – create a profile for your practice or your business. BHC's FindXpert is a service designed to connect behavioral health and allied health professionals with potential new clients using a wide range of search criteria and keeping current information about whether a professional is taking new clients or not.
So ideally saving you time to find the right professional versus making lots of phone calls and emails and just hearing back from people that they have a wait list and are not accepting clients. So let's shift into our conversation for today.
So to start, I'd really like to illustrate the importance of the work that today's guests are doing in behavioral medicine by helping you understand how common physical therapy services are in the U.S. So as of 2022, there are estimated 300 million physical therapy sessions carried out each year. Furthermore, to understand the prevalence of joint replacements is also really important for this conversation because it's specifically related to the work of today's guests.
According to the American College of Rheumatology, there are 790,000 total knee replacements and over 450,000 hip replacements performed in the U.S. annually. Clearly, effective physical therapy is a common need, whether for post surgery recovery or non pharmaceutical pain management of injuries. The question really is how can treatment be carried out most efficiently and effectively to get patients back to their optimal level of functioning and enjoying a good quality of life?
Can behavior science help solve the problem of compliance with physical therapy recovery programs? I don't know about you, but I definitely have struggled to do my assigned exercises from a physiotherapist. It can feel like a chore sometimes to fit in that extra 15, 20 minutes of exercises on top of maybe what you're already doing or just the daily demands of life.
On one hand, as a patient, I feel some motivation to get my body back on track. But on the other hand, progress can feel slow because you don't see the progress right away. As a patient, you can be left wondering if you're making any progress at all on a day to day basis, or if you're even doing your exercises right when you're at home and not under that direct supervision of the physical therapist.
In this engaging conversation, behavior analysts Brennan Armshaw and Manish Vaidya join orthopedic surgeon and owner of Comprehensive Orthopaedics & Rehabilitation, Sacheen Mehta to discuss their collaborative work using the science of behavior to solve problems surrounding preparation for and recovery from joint replacements.
Their professional relationship began with Brennan's dissertation on using behavior analytic principles with an electromyography device to help total knee replacement patients complete the recovery process in a more effective and efficient manner. It's a beautiful marriage of behavior analysis and medicine to illustrate how powerful behavioral medicine can be.
Our conversation today covers some of the technical details of their work, reflections on their collaboration together, and future directions for using behavior analysis to improve rehabilitation outcomes for physical therapy and orthopedic surgery patients. I think anyone with a personal or professional interest in behavioral medicine will find this conversation interesting, both in regards to their technical side of work, but also their insights on effective discipline collaboration.
Good morning, everyone. Thank you so much for being here. How are you guys doing today?
Brennan Armshaw
Doing well. Thank you for having us.
Sacheen Mehta
Great.
Erika Ng
Well, thank you for being here to share your insights. So just to get started, I wanted to hear a little bit from each of you just about your current roles and the work that you're doing, just so everybody has some context about the kind of professional role you're in. So maybe we'll start with Manish.
Manish Vaidya
My name is Manish Vaidya. I am currently serving as the Chair of the Department of Behavioural Analysis here at the University of Texas. I teach a role and I do it because it is my, it's my role as an advisor and researcher.
Erika Ng
And maybe just at the outset, could you just explain your connection with Brennan and then we can switch to Brennan and you can chat about what you're currently doing?
Manish Vaidya
Yes. Brennan is my first doctoral student. He graduated a year ago and is now faculty at West Virginia University.
Brennan Armshaw
Yeah, so I guess jump to me then. As Manish said, I am a faculty member here in the psychology department at West Virginia University. And my ties to UNT were my graduate studies there where I worked with Manish largely on what we're going to be talking about today is applying and collaborating with orthopedic surgeons and using this sort of surface electromyographic technology to improve those sorts of rehabilitative behavioral outcomes. We're continuing that work here now.
Erika Ng
Great. And Sacheen?
Sacheen Mehta
My name is Sacheen Mehta. I'm an orthopedic surgeon in full time practice, Richardson, Texas. Board certified orthopedic surgeon and sports medicine specialist, but with a focus on joint replacements.
Erika Ng
Okay, great. Well, thank you all for being here. I'm really excited to have this conversation because I just find it so interesting that behavior analysis has come together with physical therapy and you, Sacheen, as a surgeon all working together.
I think it's great. And some of the future directions as well of your work, which we'll get into. So let's talk about currently some of the technical things of the work that you're doing. How did this work come about? And what are you currently doing together? And anybody can just jump in.
Manish Vaidya
Okay. Actually, I'll start with one thing that is a definite focus.
We first started to work in this area and by the way, Brennan's been a key player in this whole thing right from the very beginning. I remember walking into the surface electromyography lab one day and say, "Let's figure some stuff out." One of the early things that we learned was that there's a reference value that's generated or required when you're going to do any kind of work with surface electromyography, it's basically setting a reference value that allows you to know program contingencies as reinforcement.
For example, I'm looking for a thousand microvolts of electrical activity in the muscle before I deliver or reinforce it. One of our early problems was that ways in which those reference values are generated. It's not very good. It's a traditional instruction approach. You say to people, flex as hard as you can and you use that value.
You can imagine that's not a very, if you're not getting accurate values, you're setting the criteria in the wrong places, you're not working the muscle as hard as you can, or you're asking too much and you're not getting any effectiveness. So one of the first problems that we tried to solve was behaviorally, how can we think about that reference value?
How can we generate a reference value that's a little bit more accurate? And our idea was to use an extinction burst as a sort of a vehicle. So what Brennan and I came up with was to deliver three trials where reinforcements are delivered when somebody flexes their muscle. And a fourth trial where there is no reinforcements.
Now the behavioral literature will tell us from 50, 60 years now that what'll happen is you'll get a little bit of emotional response, so to speak, and there'll be a higher amplitude. And so we found that when we use this strategy, the amplitudes generated are quite a bit higher than the ones generated with instructions alone.
So this is a problem that we've solved and we're now just refining in a variety of ways. Brennan is doing some studies, I'm doing some studies here, just trying to figure out all the various ways in which we can really maximize that information. So that's an example of a very technical thing that we're chasing right now.
Erika Ng
Great. And maybe just while you're describing this, how did that problem come about? How did you first land on this issue that you wanted to tackle?
Manish Vaidya
We were generating values that we would then try to get into the laboratory and see if we could push the values around, and we would find that it was just too easy to push them around. Meaning the initial reference value that were being generated were not very good.
And then Brennan dove into the literature and actually found that this is a recurring problem that other people outside of behavior analysis that have used surface electromyography have noted that whenever they get a reference value, they go into the, into actually doing the work and the initial values that they're getting are 200% of MVIC, which stands for Maximum Voluntary Isometric Contraction.
And clearly it was a maximum. We had run into this problem empirically and then Brennan's foray into the literature confirmed that it was a regular occurring problem for anyone that's working with surface electromyographic data.
Brennan Armshaw
Yeah. So bounce on, continue with that just to touch on a couple aspects that were mentioned.
So that MVIC procedure that Manish mentioned is traditionally kind of consists of using a surface electromyogram and instructing your patient then to attempt to contract their muscle as hard as they can just under that pure instructional control. And they do that process three times and they took that as the peak.
So one of the barriers we found both in the literature and like you said, in our lab that wasn't representative. Once you get them to actually go do the exercise, they're doing triple that. And the flip side was when we also dove into it and we looked at some of the effectiveness or lack thereof of other biofeedback technology when applied in physical therapy contexts for knee rehabilitation is largely there's a lot of mixed results where sometimes it works and sometimes it didn't.
And one of the what appears to be contributing factors to that is this lack of understanding of how to develop a truly individualized approach to that technology, which kind of just reemphasize the need to develop a clean mechanism for producing an accurate representation of what an individual's actual maximum contraction is so you can set contingencies based off their independent needs.
Sacheen Mehta
I actually thought the way they developed this Manish and Brennan developed this brilliant. I mean, because they found a way to basically, they start with like a low threshold to where they get the feedback at this little bar that the patient sees on their phone and then increased it on the second trial and then again on the third trial and then took it away on the fourth trial so that the patient produces their maximal contraction thinking that they're going to hit the top of the bar and they never do.
I mean, it was brilliant. It actually sort of almost tricks the patient into giving their maximal effort. It was brilliant.
Erika Ng
Were the patients blind to that, like did they know that the fourth one would, they'd experience extinction?
Manish Vaidya
The second time they experienced that sequence, they know that that's going to happen. But human behavior is very interesting and you can just create these sort of local eddies, if you will, where you can capture behavior. You know, just with respect to your question, one of the most gratifying things that's happened to us in the clinic is that patients actually like it when we come up to their table.
They say things like, this is the one time that I know what I'm doing and I know it's working, things like that, which really just speaks to the power of feedback and incentivizing these performances.
Erika Ng
I can imagine for a lot of personalities, yeah, having something measurable, having that data to know that you're actually improving, not just someone saying, Oh it's, seems like it's better. Like I feel like it's better to actually have some hard data. That's interesting.
Sacheen Mehta
A lot of patients don't have a sense for how hard they're working relative to other people. Are they really putting in the effort that is required? They think they are, but they may not really be. I mean, you just don't have a basis for comparison. And so having this kind of measurable feedback is critical.
Brennan Armshaw
Yeah, it removes a lot of the ambiguity from that patient experience. I also think one of the coolest things about it that I think is cool at least, it takes us another step towards kind of putting the patient in control and in a bit of a driver's seat for their own recovery, towards those patient-centered care models. Because now they know what they are, they know how to get to that next goal and they're actively contributing to moving that sort of taking it forward.
Erika Ng
Yeah, that's fantastic. I'm very excited to talk about your future directions as well then, but we'll get to that. Can I also just ask while we're on this topic, were you initially working in this physical therapy realm or this, like, how did it first come to your attention, I suppose, that this is a bridge that you wanted to make into physical therapy?
Manish Vaidya
Yeah, it's a, it's just a really fantastic question. And I don't mean to sound hokey here, but sometimes the universe works in wonderful ways. I was on a sabbatical, and I'm sorry, this is going to take 30 seconds. I was on a sabbatical and attending a variety of, I had joined a bunch of maker spaces and saw this woman giving a talk. She's an engineer, and she had designed a surface electromyograph to work with someone that's close to her.
And the idea was that this device would read muscle activity, and then that muscle activity would be used to trigger actuators that would actually cause, you know, hand to open up and things like this. She gave a talk and said we had this glove on this person for six months. Everything was working wonderfully.
They could pick up a glass and drink from it and all that. You took the glove off, the wrist went right back to where it was. I was sitting in the back of the room and I ran up to this person and I said, I think I know why it didn't work. And her response was to actually hand me the device after a little bit of conversation and say, okay, well, let's see what you can do.
So my entire work had just been, I'd been working with animals on very sort of esoteric basic research problems. When I came back from the sabbatical, I was interested in trying to do something different, and it just fortuitously happened that I met this woman who had this device. That she just wasn't, didn't understand what its potential was.
We continued to work together. I met with her just the other day, talking about next developments in surface electromyograph and things like that. But what happened was I walked into the lab, said to Brennan, Hey, look, we've got this device. Let's try to find a muscle and make it flex and now let's see if it's an operant.
And some early work had shown us that in fact, muscle inflection, muscle contractions are operant behavior if you can provide the right kinds of consequences. And so that just sort of began working with muscles in general. Initially, we played, so to speak, with five or six different muscle groups, just trying to see where you could find something that would click.
I'd approached Sacheen early on because we sort of recognized the possibility that a muscle could be isolated and trained. And by that point, we had sort of begun to focus in on the VMO as a possibility, spoke with Sacheen and he was saying let's try it. So that's how it all began. We really didn't have, to be honest, it wasn't the goal at the outset that we would try to change the way physical therapy might look or sees this part of physical therapy might look in a few years.
But I'll say in a very non humble way that the dream I wake up with in the morning now is that is the path that we're on is that in five years time, what we're looking at in terms of how people prepare for surgery and how they recover post surgery are both wildly different.
Sacheen and I have had conversations, Brennan and I have had conversations about what that might look like. So this is an exciting thing to be having this conversation with you.
Sacheen Mehta
Yep. From my perspective, I've spent 20 years practicing orthopedics and one of the primary factors in the success of treatment, orthopedic treatment is patient motivation and trying to get them to not only understand, but just internalize and then just get motivated to take control of their recovery process and really work hard at the rehab.
And so, it's really hard to get people to understand how really important it is. It's actually, I tell them it's more important than the surgery itself, which may be a little bit of an exaggeration, but it is. I mean, it's almost as important as the surgery itself. And so it's the one variable that we as surgeons do not have complete control over. We can sort of control their circumstances surrounding the surgery, the medications, and the pain control, and all these other things that we do have control over. The one thing we can't control is how much effort the patient will put into their own rehab.
Over the 20 years that I've been doing this, I have sort of found various ways to try to motivate people just through my experience, unscientific approach to doing it. Just like what words can I use that will motivate them to do what they're supposed to. And so I've come up with my techniques that sort of work, but this was a natural collaboration with Manish, using behavioral science techniques to, in a more scientific way, get patients to do what we know will help them.
And so honestly, for me, it seems like why hasn't this been done before? Like this is a crazy, obvious collaboration. I can't believe it's just now happening.
Erika Ng
That's awesome. Wow. Yeah. I was just curious about the backstory there about how it actually came about, but I love Manish that you mentioned.
You didn't go, you went in understanding the problem, not to change physical therapy and it's become that. So it wasn't about like, what, how can behavior analysis save physical therapy? It was because I think behavior analysis has a bit of a problem with that, of thinking we can, do everything and want to change everything.
But I love that it was problem focused, but then it became,
Manish Vaidya
Yeah, actually, I love that you just said that. I tend to drop into metaphors when I'm thinking about complex stuff and in this case, I think of it as a gemstone almost. There are so many facets and if it's going to be something that really works, every facet has to be just right and that involves lots and lots of different folks coming together to make that happen.
And I agree with you that behavior analysis has had a tendency to think that everybody else was wrong about everything. I jokingly say it in my lab that behavior analysis grew up wearing a leather jacket and now it's time to take that leather jacket off and put on a sports coat. Actually, shake hands with people.
Erika Ng
Yeah, I like that. That's a great, that's a great way to say it.
Manish Vaidya
Can I say one thing quickly? I just wanted to add, Sacheen just said on the fly that he has these techniques to try and motivate patients. I just want to dig into that a little bit. He's actually recognized both among orthopedic surgeons and in the city he has been recognized as someone who, cause I won't be able to go into the details about the metacocktail, but I know that he has actively worked to produce outcomes that his patients, more than others, are standing faster and he requires more of them.
And I don't know, unfortunately, the particulars, but I just wanted to make a fine point of it. I don't want it to just go oh, well, he just happens to be a surgeon. He really cares, I think very deeply about the patient outcomes. And in his own way, he's driven those outcomes. And that's not just me saying that, he's been recognized by other folks in the industry.
Sacheen Mehta
I appreciate that. We're very focused on that. I mean, obviously we want patients to do well, and that's the whole point of what we do. I use this cocktail that I didn't invent, by the way, but certainly been at the forefront of promoting it and probably have used it for just a very long time here in the Dallas Fort Worth area. It's a cocktail of pain relieving medicines that we inject into the knee.
And it is now sort of gaining widespread acceptance pretty much all over the country. So, but it, yeah, it is an amazing tool that we use to try to facilitate patient's recovery and we've seen great success.
Erika Ng
That's fantastic. Yeah. So I guess all of this working together, like what you're already doing, working with new technologies. I'm excited to see where this goes in the future.
Yeah. The future directions is going to be interesting. So, Sacheen you had just described a little bit about the pain medication. Now, that's interesting, I suppose, because I guess when people are recovering, that pain is aversive. So how do you get them to start exercising? So I guess what I'm hearing is you have your device that will help do the measurements, but then using that cocktail of pain management will probably help them engage in their recovery exercise.
Sacheen Mehta
That's right. So the earlier they start that, the better and that's well known. So they start their recovery process within hours of having their surgery. Their surgery is in the morning and that afternoon they're up and walking. And so the pain relief cocktail goes a long way for the first 24 hours, sometimes a little longer than that to facilitating that early rehab. And then of course they go to outpatient therapy and they continue. And that's where the surface EMG and biofeedback techniques sort of come into play.
Brennan Armshaw
Yeah. I think the particularly building off that pain sort of comment, I think one of the things that is cool about bringing the behavioral approach into it is when they're in the clinic, and at least anecdotally we'll hear from some of the patients, I think this comes from them seeing their progress and them having this and arranging these sort of competing contingencies is that they'll go ahead and they'll say this is the part that hurts me the most and this is the part that I want to do the most.
And so you're competing against those already aversive contingencies by supplementing the feedback and putting them in control of it and making those salient contingencies, those supplementary overlays clearer and clearer. I think those things, hopefully, one of my hopes down the road is what will start to improve compliance with even the in-home sort exercises as an eventual trajectory.
Erika Ng
In regard to that, would the device that you're using for measurement be something that a person would use in their home, or they would do their exercises at home and then be measured in the clinic?
Manish Vaidya
So at this point, we've just been doing, using it in the clinic. But one of the grants that we're starting to work on now, it's the idea that the patients would go home with the device a couple of months, perhaps, before the surgery.
Sacheen likes for patients to exercise systematically and explicitly for at least eight weeks right before surgery. He doesn't always get that, he was saying, but, he should provide those details. But the idea would be something like a prehab. Is there a possibility that we can get the muscles pre-strengthened?
There's something called disuse atrophy. So over the years that patients have pain, for example, if they've gone a long time avoiding surgery, they stop using those muscles which leads to atrophy. So literature seems to suggest that if we could wake those muscles up, so to speak, even before surgery, then we might be able to cut post surgical recovery time down.
So that would be one of the ideas. So our, we write all of our technology in-house so that the device is something that we've gotten, but the apps are all written in-house. And we are now in a position where we can have the data directly transmitted securely to our servers. So it's become possible now to send the patient home with the device and for someone to remotely monitor and say, Yeah, they did their exercises for today.
The other thing that we've learned that's really interesting is that we don't want more than about 10 to 15 trials in a day. Industry protocol seems to be to do about 10 trials of neuromuscular electrical stimulation, which engages the muscle passively. And we've used the same parameters in Brennan's research to make sure that there are no advantages, unfair advantages for the surface electromyography work.
So the surface electromyography data or the contingencies are arranged to engage the muscle for the same amount of time as the comparison group, which is the passive stimulation. But all of that, what it turns out to be is about 10 trials a day, which is not very much time spent doing exercise. So I think we're at a point where we can say to people, give us about five to seven minutes a day, and there's a possibility. And that's the one we're going to check out that there'll be a reduction in post surgical recovery time.
Erika Ng
That's so cool that the data has indicated that. Like you said 10 is the industry standard, but then it's confirmed that 10 to 15 is what you want. Is that what you're saying? That what the data you've collected has confirmed that 10 to 15 is probably the max?
Manish Vaidya
It's a really interesting question. In the context of the VMO, we have not seen what the max is. We've just based our number of trials on how much passive engagement they were doing already. And that was really for the interests of experimental control, not because we know that's optimally the best number.
I will say that in another context that we're working in, we have learned that there is an industry defined limit on how many times you should get a muscle to contract in a therapeutic context. So, but anyway, in this case, we don't know. I suspect that the directors of therapy wouldn't be able to answer a question like that because they really do know when the muscle fatigues and when you're not getting a useful workout of the muscle anymore.
So I suspect if they were here in the room, they'd be able to say to us, yeah, if you're pushing past this, you're probably not getting it.
Brennan Armshaw
Was just going to comment with the towards the in-home side of things, but I'll comment on two things. I think one of the, what sets us up well, as Manish has been pointing towards is, since everything is fully portable, it's wireless, it's Bluetooth, it's app-based, the technology itself that we've been developing over the past several years is primed for that environment.
Now it's transitioning and assessing it, and so we're kind of getting to work on two sides now that I'm at West Virginia, where in my lab we're working on developing, currently running some teletraining procedures on, with video modeling on how to use this technology as one of those sorts of key factors so that we can actually hand it to someone. And you don't have to have six years of expertise doing this research to actually be able to apply the technology, which is, I think, one of the key steps to making it something that can be brought in that pre therapy sort of context or post for those in home exercises.
I think another thing that Manish touched on that I just want to like drive in a little bit of salience to is one of the reasons we matched was 100% for that experimental control factor. The other is, we've always been mindful in all of our conversations with physical therapists, Sacheen, Manish, of trying to think about how we can utilize this technology so it eventually could be applied in that therapeutic context.
And so one of the things constantly in our head was making sure that whatever we're doing, whatever we're implementing, perfectly would fit in. And so it was always designed so that it's never adding any more time to a person's time in the clinic. It's never taking away any of the time from the physical therapist. It's designed to just perfectly replace something rather than to change this full structure.
Manish Vaidya
Yeah, the clinical workflow we learned early on was very important. These folks were incredibly busy, the therapists, incredibly. So it's clear early on that if we didn't make everything fit inside the clinical workflow, then we were going to be swimming uphill.
Now, in retrospect, I could probably say they would tolerate if there was some additional cost, they would probably tolerate it now because they see the value of the active training as opposed to passive engagement of the muscle. But I don't think that we were there at the beginning. So, and really it does work for the collaboration.
Sacheen Mehta
I was just gonna say there's too many sales pitches that have come along the way that the level of skepticism with things is very high. So yeah, like you said, now they've proven the benefit. It's a whole different, it's a whole different matter. There is also, I would say this too, there's also a trend towards more independent home exercise versus formal structured physical therapy. It's cheaper and some recent literature suggests that it's effective.
I'm still somewhat skeptical of that just because although there are some patients who are motivated and will do it without supervision, there are also those who won't. And so, in order to, as a surgeon, being responsible for their outcome, I want to see consistency of result. I'm sort of partial to having a therapist supervising and making sure that they're doing what they're supposed to. But even in that scenario, having this as a supplement where they do the exercises at home with a measurable way of quantifying how hard they're working and whether they're doing what they're supposed to is just benefit.
Erika Ng
Yeah, I can see that future applications as well, just in proximity, depending on where you live, like if you're in a remote place to have to come into a clinic somewhere. Maybe there isn't someone skilled in that area where you live, to have the machine to maybe push your next appointment a little further back so you're not driving to get to the clinic every week or something like that. I can see how that would be a great supplement.
I guess we're kind of touching on the collaboration right now. This piece, because Manish, you were kind of bringing in that component of not, and Brennan talking about not, creating more work for the physical therapist.
So maybe, can we rewind to when you first approach the clinic? I know that Manish and Sacheen, you first connected. But when you first came in to the physical therapists that were chatting with them, how did that go? How did you build bridges? How did you create an effective collaborative relationship?
Manish Vaidya
Yeah. I'll start and then I'll let Brennan take the rest of it.
There were two components to it that were critical. The first, and I think that one of the things that makes collaboration work well is compromise. I was thinking about this earlier because I was hoping that this would come up. Sometimes the word compromise gets thought as, okay, both sides walk away a little bit unhappy, but nobody walks away completely unhappy.
I think there's another way to think about compromise, and that is truly trying to get on the same page. So, here's an example of what happened when we first walked into the clinic. This device returns, if we wanted to, 63 data points per second. We can get some very high resolution data. And when Brennan and I first walked into the clinic, we had a patient run, this was just a pilot person, participant.
They ran for maybe three minutes, and we generated this data, and it was a page full of very detailed high res graphs and numbers. And we showed it to the therapist, super excited, like, look at the kind of information you can get about what your person is doing.
And beautifully, we ran into a person who is not shy about speaking her mind. So she said, yeah, I won't use that. Just flat out, I won't use that. I said, wow, what? No, I thought you said this was a good thing. She said, I am so busy. If I have to glance at everyone's data sheet and see what's going on, I'm just telling you right now, I won't do it.
And Brennan and I had a conversation immediately after that meeting. We thought, if this is going to work, we can't walk in there trying to apply our agenda, which is to collect high resolution data on muscle dynamics. Because what do they care? They're trying to solve a problem, and it's not even their problem, it's the patient's problem.
It's a real thing. And so we immediately retooled our thinking and said, you know what we've got to do is to give them what they need. So a simple signal that muscle contraction had met criterion satisfied both the patient's need for feedback, so to speak, and also signal to the therapist that the right thing had happened.
So they could be anywhere in the room to hear these dings, like, yep, that's going like I need for it to go. Sort of rethinking what it is that we were going to try and do in the clinic, that we could collect that data but that data would be for the lab meetings and for discussions that Ben and I were having.
But as far as the therapists were concerned, we were going to try and make everything fit within the folds that they were already making. So there was nothing new that was required of them except that there would be this device as opposed to that device. So that was part one. That was sort of the conceptual moves that we made.
I really think that the part that made collaboration work as well as it did was Brennan. He walked into that clinic and essentially became a second, third, physical therapist for them. So there was no idea, at least the way he approached it. Brennan, you could fill in the details, but you won't say these things about yourself so I'll say them.
He just walked in with this spirit of, I'm here to learn. I'm here to help. I'm here to solve these problems. And not at all, as I'm a doctoral student, I'm a specialist in what I'm doing, I know how this should go and why don't you just get in line and do what I need for you to do.
And I feel like if he had walked in that second way, we might have gotten data collected and then it would have ended. But instead, what he did was to really plow this ground. I'll tell you the most gratifying moment that I had was getting ready to leave the clinic. The therapist came up to us and said, we've got shoulder problems that we deal with too.
Like, they were suggesting to us that there were other places that we could be helpful and relevant. I dare say, this wouldn't have happened except that Brennan approached it with that sports code sort of a thing with that, your experts in what you do help me learn what you know so I can try to do what I'm doing.
As opposed to, I know what I'm doing, and I think that made a key difference. And I say plowing the field because we've gotten other students in the clinic and they find that therapists are receptive, they find that the environment is conducive. And that all has to do with the way that Brennan approached it and made things happen. And he wouldn't have said that, so.
Brennan Armshaw
Thank you for that. I guess to continue on with it, I think everything Manish said is really spot on with some of those dynamics that allowed to it. I think one of the really cool things was I got to, and it's part, largely in part because of the way, like we started these early conversations and then it was a very sort of bench to bedside approach, is how Manish runs his lab and how I'm trying to run mine now here at West Virginia.
You start those conversations with the experts really early, you find that common problem and then you work to develop it throughout. What that also allowed is from that bench point is we were then working in a translational research sense as we're developing this technology and able to have those conversations.
But while we were doing that, I was also then able to take several months where I was just in the clinic, just learning all of these things about muscular dynamics, physical therapy exercises and stretches. What's important to the physical therapists? What does that work, clinical workflow look like? And if I didn't have that opportunity, and if I had just gone in, we developed all the technology, now we start the conversation, now we want, and we just move straight to data collection. There's so many gaps, even with having those conversations that would have fallen out.
I think of it as a behaviorist. While I'm playing in the physical therapy context, that's my training, that's how I think about the problem. And getting to see how other people were thinking about the problem, where that problem actually was incredibly helpful for the development of this technology.
And then when we started applying it in the clinic, everyone was super open, I had rapport with them. But there was skepticism still, probably due to part and part as Sacheen mentioned, you get pitches about things all the time, healthy skepticism. But there was a really beautiful moment where, we had two beautiful moments.
The one that Manish mentioned when they're asking us to do it, and the other was a little bit later down as we started to show more and more success with patients improving their outcomes. Where there was one physical therapist who was probably more skeptical than the other, and I was in there for like a six in the morning on a Saturday working with someone.
And based off the clinical protocol, there was defined timelines where we would work with patients versus not work with them. And she had someone who was coming in with a double knee replacement, but they were like three months post op or two months post op and just really struggling. And we had a timeframe where like we were taking them like right off the bat two weeks in, they're working with us right away.
So that fell outside the parameters, but she really just wanted it. And her coming to me after her client left, her patient left and not talking about that, engaging those conversations, I was like, there it is. And it just was gratifying and reassuring to me because now it's just not me as a behaviorist scientist looking at it, seeing cool data, seeing performance change. But now it's the experts who are actually noticing the changes in their patient's recovery process and now are seeking out more opportunities.
Manish Vaidya
I'll just add, the clinic has been extraordinary. Sacheen has been open arms and with the healthy skepticism and the staff as well, it really, in retrospect, had they been more open, we might not have been challenged as much to make sure that things worked so well. And I know this sounds Pollyannish, but it's really just been perfect.
They had just the right level of whatever, until we really began to show what was happening and then they came around. So it all feels very real in the sense that the physical therapists in Sacheen's clinic as wonderful as people they are, they don't care about us at all. They care about the patient.
And so if the patients are doing well, they like us. If the patient, if we were taking their time or wasting their time, these folks would not be shy and I don't think the slightest about saying, listen, this has been good, but do something else.
Sacheen Mehta
We're in the trenches really trying to take care of people and affecting, their lives and things, so it's critically important and every, everybody that's in the trenches has that sense of gravity of how important what we do is, and then they're busy.
And so when people come with promises of devices and things that they say are going to make things better, we often don't believe them because a lot of, most of the time these things aren't true. But what Manish said and Brennan did is so critical. The way they integrated into the clinic without disrupting the workflow of our therapists and sort of smoothly kind of showed them slowly the benefit of what they were trying to do was key. Otherwise, I would have heard from my therapists about how disruptive it is and how it just isn't going to work and we're just too busy for this and it's affecting patient's treatments and things like that.
So, and I never heard that once. So, I mean, it really was very enlightened and sensitive of them the way they approached it and that was key to our success.
Erika Ng
I guess I'm wondering, Sacheen, with you having some influence then on the, with the physical therapist, it being your clinic, how did you approach that in a leadership position when Manish first approached you?
I guess you, as you mentioned, there's lots of pitches. You're probably a little bit skeptical at the beginning. What was your journey, I suppose, in wanting to go for it? Because we know that happened and then also kind of supporting the physical therapist. I also hear that there were probably some quick wins for you guys, so maybe that was part of the process, but yeah, how did it go?
Sacheen Mehta
Well, so, I mean, I think Manish was instrumental in convincing me that they were going to approach this in a way that was least disruptive as possible. And so then that was my message to the therapist as well, is that, this is a natural collaboration, as I mentioned before, trying to motivate patients, anything we can do that will facilitate that is useful to us.
And then Brennan, came in and sort of sat back and watched the flow of the clinic just to see what happens and how busy they are and what's actually going on in there without just coming in and trying to change everything without really understanding. So they were receptive to it at that, with that kind of approach for sure.
Erika Ng
And I guess a question I had in here, can you describe the situation? So you wanted to make it easy for the physical therapist. So, initially it was just using the machine, not adding anything on. They felt the data collection was too much for them. As you have it now, who is observing the data? Is it the PTs, or is it going to you Sacheen?
How is that, or how do you see that going ideally in the future, who is doing the monitoring of data?
Manish Vaidya
It's a fantastic question, and I'm going to give you an answer that might seem a little bit, I don't want to say intellectually baked. But it turns out that the therapists don't need to see 63 data points per second.
The device allows us to isolate the muscle based on placement. And what the therapists need at their level, sort of operating and engaging with the patient, what they need to see is that the exercises were done and that they were done to optimize muscle strength gain. Now, what we do is in the background, we develop the algorithms that will optimize muscle strength gain using some behavioral, what do you know, behavior analysis.
So schedules of reinforcement, conjugate arrangements, other kinds of things that we can do to really maximize how much muscle strength gain we're getting. But as far as the therapists are concerned, they don't really need to determine where the amplitude should be set. I'll talk a little bit in just a second about how we're going to address that.
We're trying to get machine learning and really use the patient's own information to optimize those gains. But my point is that what I've learned is that different people need different bits of information to really do their jobs as effectively as they can, and we're trying to be sensitive to that. So we realize that the therapists don't need to see the moment to moment data.
If at some point it turns out that would be useful in driving some therapeutics, we'll find a way to make it accessible to them. But at this point, it seems like what they really need to know is, did they do their exercises? Did they do them at the level that we wanted them to, or the muscles that we want them to work, worked?
And so what we've done is to say, that's the information we'll give you, and we'll give it to you in a very easy way. It's a great question, just because it actually is a strategic way of thinking about this. What do people need, and when do they need it to do their work? That's how you minimize disruption.
If we gave them, for example, Fast Fourier Transforms of this raw data that we're getting, they would just be like, Well, now I have to learn something and say, and the point should be, you don't need it for the level at which you are engaging the patient. You don't need that information.
Erika Ng
Yeah, absolutely. Yeah. Because I guess I'm wondering though, you're saying using machine learning. So would it be some external technology then that is reading the data and then adjusting settings and such or goals? Because once you as researchers are gone, nobody cares about the depth of the data or the extent of the data is what I'm hearing you say.
I guess we're going to shifting to talk about future directions of this work. But yeah, where would that land? Is it your apps and your algorithms that are taking care of making those adjustments?
Manish Vaidya
Yeah. So that's exactly it. What might sound a little bit fanciful to say it this way, but we're, well, let me back up and say one thing. AI is doing some amazing things that some of the technologies that are available are really extraordinary and it's possible now to write goal driven agents, essentially to create rather, goal driven agents.
And that's what we're trying to do is to create an agent that will try and maximize along two dimensions. I kind of call it surfing. So we want them at that perfect balance point between maximizing reinforcement for the patient in those 10 trials, try to make sure that every trial sets a criterion that will lead to reinforcement.
That's tension number one. Tension number two is to try to make that point as high as you possibly can. So that we're pulling the subject as much as we can, but never so much that they can't give us what we're asking for. Where the machine learning comes in is to very rapidly read early parts of the data coming in and use that information to make predictions about what they can do later.
I have this metaphor I'll use to kind of describe what it is that we're trying to do. If you imagine a scenario in which a baseball player swings a bat but every time they swing the bat, they make contact with the ball, and the ball goes where it goes, okay? In that scenario, in that kind of a limited scenario where the bat hits the ball every time, how quickly the bat is moving in the first few milliseconds can predict where the ball is going to go.
And so what we're doing is to measure as soon as the person starts responding, we measure within the first 750 milliseconds what the attack slope looks like. How quickly are they engaging that muscle? And based on that information and some other prior information, we're trying to drive predictions about where we can set criterion so that it's as high as it can be, tension one, and still has the highest likelihood of reinforcement, tension number two.
That's how the machine learning is going to come in, and the goal is to answer your question more directly now. The goal is to create an artificial shaper. Someone who can do what a clinically intuitive person would do if they were driving these performances. They would say, oh, I think you're tiring out, so I'm not going to ask for very much now. We want to create an agent that is sensitive to those dynamics.
Erika Ng
That's so interesting. I mean, that's a whole other collaboration into, using technology. Because I imagine you have people who are developing your apps and that back end of the machine learning.
Manish Vaidya
Yeah. So we're working with biomedical engineering right now and computer science, the faculty members in both departments involved helping us do some of the heavy math and some of the engineering that we're trying to do to really make this technology. Again, the goal is, again, it sounds fanciful, but I hope that in five years, there's a scene in Star Trek where data walks into the doctor and said, the doctor says, Oh, listen, I need for you to just stay here in this bed for a few hours so we can monitor.
And she goes, who's got time for that? And starts to walk out and he goes, well, at least put this on and he throw something at her. And it's, a device that's about this big. And she goes, she catches it and she goes, okay. And he goes, all right, I gotcha. Go ahead. That's the vision, is that we can actually, we give people these devices we need for them to work on strengthening certain muscles. And then we can say, right, we got you. Now the app is going to take care of it.
Erika Ng
That's very exciting. And I guess moving a little bit into, yeah, future directions for all of you. It was mentioned earlier that one of the physical therapists in the clinic had said, well, we have some issues with like shoulder rehab too, can we do that? Now, Sacheen, I imagine you do a number of different surgeries, I suppose, right?
And so, are you involved with the work moving forward into other surgeries as well and using recovery in those?
Sacheen Mehta
I sure hope so. There are infinite applications for this because, every orthopedic condition has its sort of target muscle group that is the critical component of, driving the recovery.
And so, for example, in total hip replacement, it's the abductors muscle groups. And then shoulder surgery, it's mostly the rotator cuff. And for ankle injuries, it's mostly the perineal muscles. I mean, there are sort of target muscle groups, I would say the main drivers of the successful outcome of that patient. And so, if we can use this technology in the same way that we're using it on the quads for total knee replacement, I mean, it's a huge, it's a huge field just waiting to be explored.
Erika Ng
And I guess, for Brennan and Manish, where are you at with future directions, I suppose? What are your hopes for moving forward with this?
Manish Vaidya
I'll let Brennan answer first. I've been doing a lot of talking.
Brennan Armshaw
I think one of the things that makes me really excited is what Sacheen has mentioned is the infinite applications. It's a large part of what got me excited and moving into this is bringing behavior analysis to bear across a problem area that there's a lot of room for huge implied impact and a lot of room for a really fun conceptual impact as we think about what our science is and how it can be applied.
There's definite rooms for bringing it into, and I want to bring it into, working with some different muscle groups, like the shoulder that has been mentioned, and with total hip replacement. My lab, as I just got to WVU, is in its early stages. So right now I'm largely like, I'm working with my students and getting them trained with this technology.
Teaching them of what it means to talk about neuromuscular activity as behavior and in establishing that sort of repertoire of thinking as I kind of build in some collaborations here in the West Virginia area. And so one of the immediate areas of kind of a future directions we're looking at, given the nature of West Virginia as a state is really kind of go to the ground that we know, which right now it is the knee and those quadricep muscles the best, but then expand it to how can we refine this technology, particularly given how rural large parts of West Virginia are. So one of our first immediate is working on developing this technology so that we can target some of the remote applications of it.
So that those patients in rural Appalachia can get access to physical therapy and not have to drive an hour and a half to the nearest physical therapy clinic and kind of supplement that. So maybe they go, once a week and it's supplemented with these other sorts of aspects. As we get that established and my lab learns a little bit more about this technology, then I think I'm looking to like, wherever the problem falls in.
So as we establish these collaborations, working with therapists and physical therapists in the West Virginia area, what are those problem areas that are going to be pertinent in that sort of area and hopefully modeling it after this sort of collaborative approach that I've already had the opportunity to be a part of with Manish and Sacheen, kind of replicate that process wherever that muscle group is.
I'm, it's not like I'm, I love the knee, right? It's cool, but it's, that's not what I'm here about. It's the application, the improvement of quality of life through refinement and technology to target neuromuscular rehabilitation.
Erika Ng
And I guess you touched on it earlier as well, which is part of this rollout, with remote is the training component you touched on using EST and effective training techniques to teach, not just the therapist, but then people to do in their own home without having to get a degree. So that component too.
Manish Vaidya
So we've just completed a study that we're writing up now on training therapists to use this technology. That's gone really well. And the next step will be to actually get a regular consumer, for example, to be able to use the technology.
The developments are on all sides, so in the design world, there's a priority of one click. One click makes something happen. All you need is minimized clicks. And so on the app side, our focus has been on creating as simple an interface as possible. In terms of future directions, as Sacheen said, our inside sort of joke in the lab is that the muscles, body's covered in muscles.
We've got more work than we could shake a stick at. But it turns out that probably not all of it is going to drive a good marriage between behavior analysis and the clinical world. So what we've got to do is to really identify those places where the problems are. Sometimes intractable, or at least that the traditional methods haven't done as well as they might.
So, for example, as Sacheen was saying, patient motivation is an issue. This is someplace that we've been able to come in and make a little bit of a difference by providing immediate feedback, by sort of completing the circuit between response and outcome. We didn't get a chance to talk about it much, but Brennan and I began to explore a little bit the effects of gamification.
His thesis looked at comparing games versus non games as outcomes, so that's a whole other area to explore in terms of driving. The one area that we're working on now, I have another doctoral student who's very interested in pelvic floor muscle disorders. And it turns out that the pelvic floor muscles are incredibly sensitive to rehabilitation, but it's an incredibly invasive procedure, and so people don't do it.
There's some studies reported 80% dropout rate. We found that there are some ab muscles that perfectly correlate with, at least structurally, there seems to be a correlation between activation, the transverse abdominis and the terminal oblique muscles and activation of the pelvic floor muscles.
So what we're exploring is this possibility that we could put the device on the ab muscles on the TRAIO site, be able to pick up whether people are doing their Kegels appropriately and provide feedback. And if we've just gotten approval to run a correlational study with the pelvic floor therapist leading, leading the charge. If it works out, we'll be able to reduce the invasiveness of these procedures considerably.
So, so that's what I was saying is that even though the body is covered in muscles, not every muscle is as important as another muscle in terms of solving a problem that is otherwise not been resolved.
Erika Ng
Oh, that's so interesting. And that's a huge quality of life thing for women. So that's fantastic. And that's exciting that pelvic floor therapist is like taking the lead on that.
Manish Vaidya
Yeah. I didn't realize to be honest with you how much of an issue it was. I happened to be having dinner with my mom and I said to her, yeah, this is kind of what I'm working on. And she literally said this, she goes, Oh yeah, they're, when I'm in public, I try not to laugh.
And I was just dumbstruck. That's the way in which people are having to organize their lives because of this problem that's intractable. And so the motivation is super high. Is there a way that we can help here? Is there a way that behavioral science in particular can help? And as simple minded as it sounds, completing that circuit, a response produces feedback, and we can connect those, that link, that turns out to be powerful therapeutics.
Erika Ng
Very exciting. I want to be cognizant of the time here for what you've committed to, but I wanted to ask a little bit about your reflections on your collaborative relationship. So I guess first of all, have there been times that you didn't agree on something that's being put forward, like any roadblocks that you found within your collaborative relationships? And how did you come to a mutually agreeable decision as opposed to move forward?
Manish Vaidya
This particular collaboration has been amazing. In terms of, in this particular way, there has, I can't recall, and maybe either of you can, Sacheen, Brennan. But I can't recall where we ever came to a place where it seemed like we were like, oh gosh, we have to try and work something out.
What I do recall is us and the clinic staff being sort of sensitive to, okay, well, how is this going to work? And what do we need to adjust to make it work? So it's not the case that everything just flowed together smoothly with the workplace. For example, how much data do we need? What are the ways in which we are introducing this device?
Those kinds of things, there were adjustments, but they were never, they never felt like, okay, I guess, I guess we have to stop and turn left here. It was always more like the water's flowing and now it's flowing this way.
Sacheen Mehta
I think it's credit to you, Manish. I mean, so he's been always very diligent about keeping everybody informed.
I don't think egos have ever been in the way of anything that we're doing really. When we first started this, he said, I want to sit down with you and your therapists and your physician's assistant and just explain, what our process is and ask for our feedback. And then he would adjust what he was planning to do based on our feedback. So it's never, we've never had major disagreements from the beginning.
Brennan Armshaw
Yeah, and that sort of model of communication, I think, is something that, like, we continued throughout. Every time there was like, a reach, a new step or a new change, as a collaborative team, we would all get together and meet and discuss it all.
As Manish and Sacheen, I think that was really helpful, is taking that sort of approach, that it wasn't anyone who was like, necessarily walking in there as like, I'm leading the charge, everyone follow me. But there was always, at least from my perspective, a sense of like, this is a collaborative unit team, everyone coming to the table, all with the same sort of objective in mind, is like, well, how can we improve the quality of life of these patients through targeting mechanisms to improve recovery?
Manish Vaidya
Yeah, I think that's really well said, because that focus has kept any disagreements from actually becoming disagreements. Because, in a sense, you always just turn to, well, it really isn't about us. What does the patient need?
Erika Ng
Yeah. I like that. Like, I'm hearing you say that there's no ego. You mentioned that, Sacheen, and that even, I guess, with a physical therapist too, it's not about anybody's agenda.
The patient is at the center. So, if all the professionals, and in this case, many, you've got two behavior analysts, you got the surgeon, you got the physical therapist, but if the patient is at the center, then that's how you move forward. That's fantastic.
Brennan Armshaw
Oh, sorry. I think I'm just going to, give something since they're not necessarily here right now, like incredible in their sense. Because I could imagine being the physical therapist and then someone walking in and saying, hang on, this is a new way of doing and approaching your exercise that's going to be better. And then you're like, I've been doing this for this long. What, who's this person coming in?
And there was never that sort of approach. There is an excitement about it. There's skepticism, but there was always this openness to try and work together on this collaborative approach. And I could see someone feeling like someone was coming into my house and I never, we didn't get that sort of pushback, which is really, I think, really helpful in the collaborative sense.
Erika Ng
That's awesome. And actually, that just makes me think back to, like, with the good communication, you mentioned earlier that one of the PTs had said, I don't need 63 data points per second. This is too much for me. I'm not going to, I don't need this. And you were able to very quickly pivot. You said, you chatted and you said, how do we do this?
Let's simplify. We want a low response effort for these therapists. And you could change right away. So being flexible is what I'm hearing you say that was probably quite key in as part of that recipe of collaboration in the beginning. Any other takeaways that you learned in this process in terms of effective collaboration and or things you maybe would have done differently for any of you?
Manish Vaidya
The one thing that I am saying to people when I'm talking to them about collaboration is that it works if you don't try to solve your problem. Try to figure out what our problem is, and really get very clear that everybody is on the same page, that yes, that's the problem. And sometimes it might involve us as behavior analysts having to sort of rethink about what it is that we're really focused on.
Where I've seen them fail is when somebody walks in and, I say it this way, they walk in with their problem. At that point, everybody else seems to become a resource. Like oh, we're just here to help you solve your problem. And the collaboration starts to feel over time, it starts to feel unsustainable. Somebody's doing somebody a favor, things like that. But if we all get really clear that we've got one central problem, and we're all here to solve it, at that point you really get buy in from everyone.
I would say if there's one takeaway, it's that. Don't try to start a collaboration to solve your problem. It's not going to work. Find the problem, our problem, with all of the collaborative partners. And I think then there's a real chance for success because everybody has ownership at that point.
Erika Ng
That's really good advice, yeah, that you could apply across any collaboration. And I think behavior analysts really need to hear that.
I mean, it may be in other fields as well, but I know that, within our fields. We need to be mindful of that and whether that's coming to a school team meeting with other professionals or doing this incredible work that you're doing that's longterm and very specific to this, the muscle rehab.
Yeah, just having that central problem, I think is a great takeaway. Anything else for Brennan, Sacheen, to add to that? Or just takeaways from your own experience?
Brennan Armshaw
I usually, you know, I can continue on like, with how Manish described it. I think "our" is really an important word in that sort of sentence. It establishes an immediate, we're equals coming here, sort of relationship.
We're both invested into it. I think that makes a big difference. Is that when I see sometimes, as behavior analysts, I feel like when we think about collaboration, sometimes, oftentimes, right, we come in as, it's behavior and as a behavior analyst, I'm an expert in all things behavior. And so I can go in, I can make do. That's kind of off putting.
And on the flip side is that approach where I'm not, I'm just here to learn. I'm not coming in as an expert. And that's cause sometimes it's too far and over correction where now is looking like I'm just here now as a student trying to learn. And now that you end up putting a burden on your collaborators in that sense.
So you want to come in there as we're both working on it. I have this area of expertise. You have this area of expertise. If we put them together, now we can maybe it's tackle our problem in a different sort of way.
Erika Ng
Yeah, that's really nice on both sides.
Sacheen Mehta
Any collaboration between clinicians who are in the trenches caring for patients who on a day to day basis feel the weight and gravity of the stress of how that patient is doing and whether they're recovering properly or not.
Researchers who are well intentioned in trying to improve that process but in a sort of more theoretical way. I think there has to be a little bit of sensitivity to, what the clinicians are going through and we had that in spades and so that was, again, a big part of our success.
Erika Ng
That's awesome. Yeah, I feel very excited chatting with all of you about this because I just think there's a lot of potential for not only your own work, future collaboration, but just even in other fields, behavior analysts, like branching out, but in an effective manner of collaboration, a humble way.
Manish Vaidya
We very much appreciate your attention. We feel like we're on the beginning of a new road. And so the fact that you were interested in talking to us and this might get shared widely is just fantastic. So thank you actually very much for the invitation and the opportunity to have this conversation.
Erika Ng
I just think it's an area that doesn't have enough attention, in our fields and maybe in other behavioral fields as well of just how can we actually work together and use each other's technologies to move forward. And nobody is better than the other. But, Brennan, I really like how you talked about that balance there.
There, we do have something to offer. We don't want to put that burden on someone else. Like we need to find that middle ground, but it's really encouraging to hear, Manish and Brennan as people who are teaching the students of behavior analysis that hopefully the next generation is like hearing this messaging.
Cause I think for too long, we've heard, like you said, Brennan, behaviors, behavior. You can deal with it. We got this. We can do everything. And it's kind of resulted in. I love these stories of effective collaboration. I guess just a couple of things I want to ask as we wrap up. Do you have any advice, I suppose, for other professionals in your area who might be working on a collaboration for all of you?
What would you say to other behavior analysts or for Sacheen, you know, other surgeons who are going to be working across fields?
Sacheen Mehta
Go ahead Manish.
Manish Vaidya
I would say try. If I had to give one piece of advice, actually try. Sometimes perhaps we pull back just because we don't know how we might be able to step in and help.
And I feel like potential for where behavior analysis could be useful is largely untapped. And so perhaps the way that we really get busy expanding the scope of applied behavior analysis is more people trying more things. And then let the contingencies sort of drive what happens.
Sacheen Mehta
I think my advice to orthopedic surgeons in general would be, we tend to be a, sort of hard, concrete, objective thinking group in general. And so collaboration with behavioral science, I think, might not really be on the radar of most orthopedic surgeons. But when you think about the advantages of it, because, most orthopedic surgeons know what I've said already, which is that degree of participation by the patient in their physical therapy is so critical to their success that it's a natural, it's kind of a natural collaboration and to not take advantage of it would be a missed opportunity.
Brennan Armshaw
And for the behavior analyst side circling back, I guess. And it's going to sound somewhat similar, probably, and I can, we can hearken that probably to my seven years of working with Manish. One is the first step, I think, is to accepting the fact that how we think about operant behavior as behavior analysts might be a lot bigger than how we've previously considered it.
Where the lines between where we draw the lines between the response and the contingencies. They may be pretty concrete when we initially think about it. I bet you there's a lot of fuzziness or we could start to walk into, and I think this work, I hope this work is ship serves as an example to other behavior analysts of like, Hey, just cross that line a little bit.
You might find you're still on solid ground, you might still find that very comfy, cozy blanket that is the operating contingency and then we can start to play with it. But when you do that, also be aware of like your limitations and knowledge. You're the expert on the contingency side of things, and so then go to those other experts who are experts in the area that you're bringing the contingency to bear.
Whether that's an orthopedic surgeon, whether that is pelvic floor expert, or someone who works with neurodegenerative diseases if you're moved into that sort of area so that you can continue to work in parallel.
Erika Ng
That's great. And the last question is, are there any resources you can think of, for a behavior analyst or an orthopedic surgeon?
That if they are kind of moving into this collaborative space, what would you suggest? You know, Sacheen, did you just learn from them or was there any like additional reading you did to kind of understand this more? And then on the flip side too, guess, Brennan, you said you spent a ton of time in the clinic or in terms of the soft skills of collaboration, any resources that stand out to any of you guys?
Manish Vaidya
Know, Brennan took some courses in Motor Theory and things like that, but otherwise I don't recall that there were any particular training protocols for learning. Well, I'm going to say this in a funny way how to be just a nice guy, it was reasonable of how to work that needs to be done. So yeah, there was some technical reading onto the Motor Theory and the dynamics of neuromuscular engagement and stuff like that.
Erika Ng
And that sounds so important. I mean, if you're going into a new field, you want to have some of the basic and maybe more than basic, in this case, technical terms and understanding of what's going on.
Manish Vaidya
Yeah, it's surprising really how much, I think this is actually beautiful, how much a knowledge of anatomy is actually helpful if you're going to do any of this kind of work.
Like knowing the direction that the muscle runs critically important to proper placement of the surface electromyograph. Being able to know that the muscles have bellies and the bellies where the signal really sort of concentrates. These are good important things, and so yeah, actually, you do want to dive into the technical side, the collaborator's technical side a little bit.
And what we often do is just say to them, so for example, with the pelvic floor therapist, I've just said to her, can you suggest some readings now that you know what it is that we're trying to understand? Can you suggest some things that we should be becoming a little bit more familiar with? And in my experience, in all three of the collaborations that I've done, the experts are usually more than willing to say, did you look at this, learn about that?
Brennan Armshaw
Yeah, I had a similar experience when in the clinic initially during my initial foray where I was like learning and exploring in there where I asked them, Hey, what are the key terms I should be looking into to try to dive into this literature? And they're like, well, here are all these terms you might find.
I don't know if they're exactly aligning, but look at them. So I joke that, well, the concentration of my PhD is in behavior analysis. I've read probably, if not double, if not as much, if not double, neuromuscular physiology sort of articles and research papers than I did read anything behavior analytic.
Manish Vaidya
Expertise.
Sacheen Mehta
And the behavioral science part of it is all very new to me and not, obviously not my area of expertise, but I've learned a tremendous amount from these two guys about it all. And it's become pursuit now. I mean, it's a very interesting addition to what I already do. So now I'm super motivated to try to get more into it.
Erika Ng
That's exciting. Yeah. That's really cool that, yeah, I guess natural motivation and just trying to understand each other's fields. Very cool. I'm hoping actually that this conversation itself is a resource. I mean, like you said, no specific training and just being a nice, reasonable guy. So you know, you're both, you seem naturally having those soft skills.
So hopefully for those that maybe doesn't come as naturally to, or just need a bit of inspiration, hopefully this conversation itself is a resource for that, so.
Manish Vaidya
The resources. Yeah. So, this is a new area. There's some work that there's a lab in Mexico. Roger, gosh, Brennan, I am forgetting his last name.
Erika Ng
You could even send it to me after and I can link it in the show notes.
Manish Vaidya
I will. Yeah, so he's doing some work, he's the only other lab that we know that's a behavior analyst working in the area of surface electromyography. And so that's a resource we've been trying to really write up what it is we're working on and try to explain the rationale. And so I would recommend, to interest people find those papers and then reach out to any of us.
Erika Ng
Okay. Great. Thank you. And I will link any contact information you're willing to share in the show notes and hopefully we can stay tuned for that Java publication. So that's exciting. Perhaps you could send me the title of it and then when it is published, I can link it.
Well, thank you again to all of you. I really appreciate it. And we look forward to, yeah, seeing more. This is so exciting. I feel like I have some personal interest in this area because my husband has had many different surgeries for various sports accidents and such. So it's just exciting. And it's something that many of us can identify with, that most people have gone to a PT at some point.
So to just see where this goes is very exciting. Cause like you said, it's really infinite applications, so.
Sacheen Mehta
Just along that, last thought along that line, the next very obvious application is per ACL reconstruction because the quad is also critically important for that. So that may be where it goes next.
Erika Ng
Well, that's exciting. Great. Well, thank you again.