District BCBA Tina Gunn and one of the district helping teachers, Julie Grundy have returned with a teacher, Alexis Wone, to chat about their implementation of the PFA and SBT process in a public education setting.
Interview Highlights
Guests Introduction: Current Roles and Work Overview [2:14]

Tina Gunn is a District Behavior Analyst and member of the District Action Team for Autism. She's a Project Coordinator for the PFA/SBT project in Surrey Schools — overseeing the project for nearly 5 years.
Julie Grundy is a Helping Teacher and member of the District Autism Team with Tina — serving as an Implementation Coach for PFA/SBT
Alexis Wone is a PFA/SBT Classroom Teacher. She has extensive experience in the district working with special education students.

The Origins and Objectives of PFA/SBT in Surrey School District [3:22]

The PFA/SBT project began in 2019 with a Challenging Behaviors Conference organized by the Director of Instruction in partnership with the Pacific Autism and Family Network and BC Children's Hospital.
Dr. Michelle Schmidt invited FTF Behavioral Consulting to provide support and further training in implementing the process.
The project is now in its 5th year and has evolved significantly over time.
The initial problem addressed was a high prevalence of challenging behaviors in schools, lack of progress with certain students, and a high caseload.
Other objectives included reducing incidents, improving job satisfaction, enhancing the student experience, and helping students acquire essential life skills.

Securing District Buy-In for PFA/SBT [6:36]

The success of implementing PFA/SBT is attributed to having someone in a position with the ability to bring it in and secure funding.
Advocacy, slowly starting the process, getting trained, and showcasing the positive results have been crucial in the implementation.
Data and conversations with other districts and experts have been helpful in convincing supervisors and decision-makers.
FTF Behavioral Consulting has played a significant role in connecting districts and facilitating knowledge sharing.
Despite the initial learning curve and hard work, the results, including staff and student growth and improved family connections, have been remarkable.
The implementation includes a hybrid of programs, including old implementation sites, a kindergarten readiness program, and new centers.
Efforts are made to transition students into generalization and maintenance phases to reduce the need for ongoing support.

Lessons Learned and the Evolution of Treatment Centers [10:39]

Lessons learned from the PFA/SBT implementation include the importance of starting slowly and training a core group of highly skilled and trained implementation coaches.
The trained group needs to provide ongoing support to school teams to ensure the success of the implementation.
Starting with a smaller number of students and progressing in a slow, methodical manner is more effective than trying to implement the process with a large group.
Carefully choosing school teams, especially in the beginning, can set the project up for success.
The challenges of a large district, including staffing and space issues, necessitate the presence of the right people in the right places.
Having a centralized site with highly skilled staff and trained education support workers can expedite training and provide intensive therapy for students.
The use of low arousal training for crisis intervention is beneficial in the implementation.
The project is currently operating at one site with a classroom teacher and Inclusive Education Support Workers who have received PFA/SBT and low arousal training.
"Start slowly and make sure that you train up your implementation coaches first. You need a core group of people that are highly skilled and highly trained who can guide school teams through the process." — Tina Gunn
Training Logistics in a Unionized Education Environment [16:20]

Last year, a significant effort was made to train staff, including those with no prior experience in PFA/SBT or low arousal training. Training involved online courses with discussions and role-playing, spanning approximately a month.
In parallel, the process involved screening students and managing their intake in a staggered manner due to the intensity of the program.
Multiple meetings were held before students arrived to ensure safety and smooth transitions, minimizing problem behaviors.
The challenges of working within the confines of unionized employees led to some staff turnover, which required creative solutions for retraining and releasing staff for additional training.
A key lesson learned was the importance of systematically training neighborhood school staff to ensure confidence and readiness for student transitions.
The train-the-trainer model has been employed, with FTF's assistance in addressing staff training and problem-solving needs. The continuous improvement of skills and support from FTF have been valuable in managing complex situations and staff training efficiency.

Challenges and Takeaways in Implementing the Program [21:36]

Staff turnover due to leaves, injuries, or other reasons has been a persistent barrier throughout the program.
Transitioning students to a new space has been mastered, but transitioning them back to their neighborhood schools has been challenging due to the cultural and philosophical shift caused by the program.
In hindsight, starting conversations with the receiving school earlier, even before the student is fully ready, would have been beneficial to ensure both the student and the school are prepared.
Future considerations include having the student spend some time at the school during the process, possibly one day a week, to familiarize the school community with the program and engage in a collaborative dialogue.
The introduction of Universal Protocol cohorts in some high schools has shown success in reducing problem behavior and teaching skills, though it differs from the SBT model.

Advice for School Districts Initiating a Similar Process [28:13]

Prior to the centers arriving at schools, it is crucial to initiate conversations with the school community to raise awareness and address any concerns about the impact on the school community. These conversations should include discussions about the support in place and how the program will function on a day-to-day basis.
Pre-planning and extensive legwork are essential for a well-organized implementation, and problem-solving discussions are valuable to anticipate potential challenges. Involving stakeholders with different perspectives, including support workers, classroom teachers, district staff, and upper management admin teams, is vital for effective collaboration.
Comprehensive training for the team before embarking on the program is necessary to ensure they are well-prepared for the journey. Frequent on-site support and communication are essential for the program to progress efficiently and effectively.
"Having lots of conversations with people to problem-solve issues, even those you may not initially realize need addressing, is really an important piece." — Julie Grundy
Training Dynamics and Scaling [31:47]

They had a core group of about 15 individuals who went through a train-the-trainer model with FDF to become trainers themselves.
Instead of student-specific support, the group adopted a clinical meeting model in the 4th year to meet once a week and learn from each other.
Logistics can be challenging, particularly regarding transportation, as students arrive at different times. The primary goal upon arrival was to get students to their designated spaces and ensure reinforcers were available.
Pre-planning involved open-ended interviews with home teams and collecting items based on students' reinforcers to create inviting spaces.
Students had the freedom to choose from a variety of reinforcers available, with some occasional sharing leading to conflict.
Collaboration between support workers and communication within the classroom helped identify and introduce new reinforcement contexts for students.
"It's important for conversations to happen, ensuring schools are informed about the available supports and how they will function in the day-to-day routine before the centers begin to operate." — Alexis Wone
Future Plans: Enhanced Choice Model (ECM) for Students [43:19]

Collaboration and communication between classroom teachers and support staff is emphasized to create a supportive and unified approach to behavior management.
Students are still enrolled in their neighborhood schools while attending the program, with a 2-to-1 staffing ratio.
The program generally operates as a one-year program, but there is potential for students to be integrated back into their neighborhood schools sooner if they progress quickly.
The program focuses on teaching students skills that improve their overall quality of life and help them experience joy at school.

Final Insights [55:39]

Find joy in the small moments of progress and success, even amidst the challenges.
Collaboration and building a supportive community of like-minded professionals are essential for success.
Creating montages and reflecting on students' growth over time can be truly remarkable and motivating.
Meet Our Guest
Julie Grundy is an experienced educator with a Master of Education in Educational Practice, with a focus on inclusive education. Julie also has a BA in History and Learning Disabilities. She has been a teacher with the Surrey School District for 25 years serving as a classroom teacher, Integration Support Teacher, Learning Support Teacher and Special Education Helping teacher. Her role is now on the DATA team, along with Tina, supporting autistic students and their classroom teams.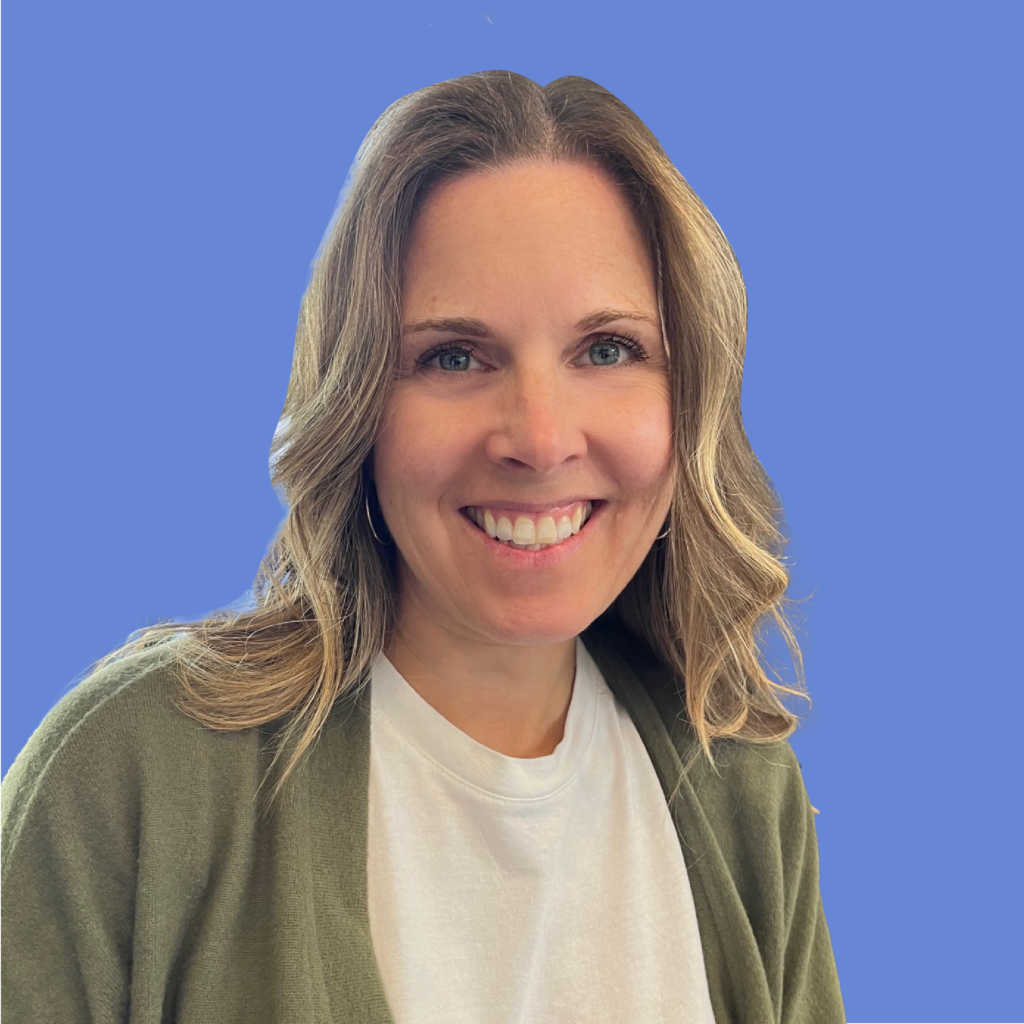 "Starting with a small group of children and progressing through the process methodically is often more effective than attempting a larger, more exciting approach." — Julie Grundy
Tina Gunn is a District Behaviour Analyst and works as part of the District Action Team for Autism (DATA) in the Surrey School District, British Columbia, Canada. She has a Master of Education degree in Special Education with concentration in Autism and other Developmental Disabilities. A Board Certified Behaviour Analyst (BCBA) since 2013, Tina has 22 years of experience in the education field as a certified teacher and has been providing behavioural and consultative services to children and youth with autism and developmental disabilities in clinic, school, and community settings since 2009. Tina currently serves as the Surrey School District's Practical Functional Assessment & Skill-Based Treatment (PFA-SBT) Project Coordinator and participates in designing and delivering training programs to school district staff on the principles of Applied Behaviour Analysis (ABA). As a Lead Consultant for FTF Behavioural Consulting, Tina enjoys helping educators locally and internationally, experience teaching from a place of joy by developing their knowledge and skill set in PFA-SBT to support complex learners in inclusive classroom settings.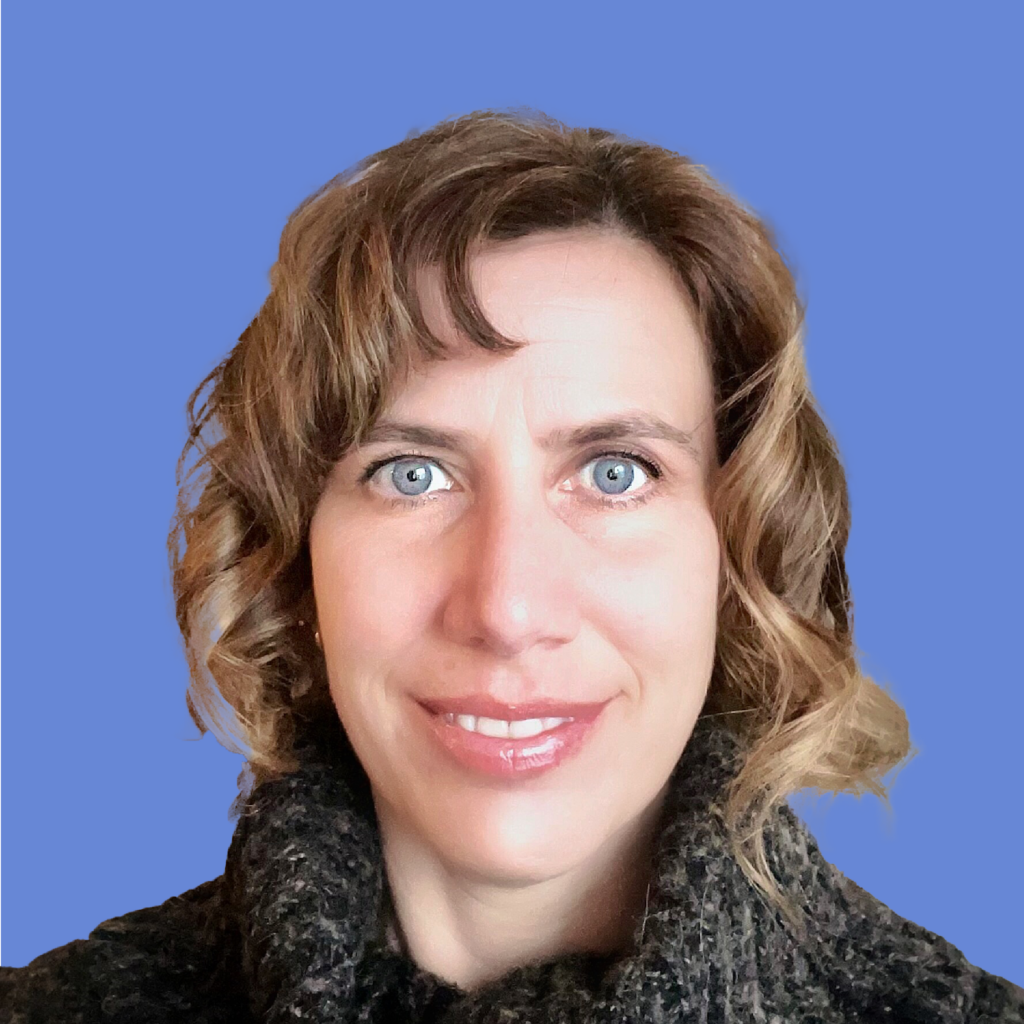 "We're honest with the neighborhood schools and their teams; we're not curing autism or other diagnoses, but we're teaching you how to support the student and providing skills to enhance their school experience and overall quality of life." — Tina Gunn
Alexis Wone has been a teacher for 12 years. Throughout her career she has worked as an Integration teacher, early intervention team teacher and finally as a PFA/SBT classroom teacher. In my past, she has worked on home teams as a behavioral interventionist. Alexis was also an Educational Assistant for a number of years. Her passion is supporting others with various needs. Alexis has loved all the students she has come to help and continues to look forward to supporting many more children.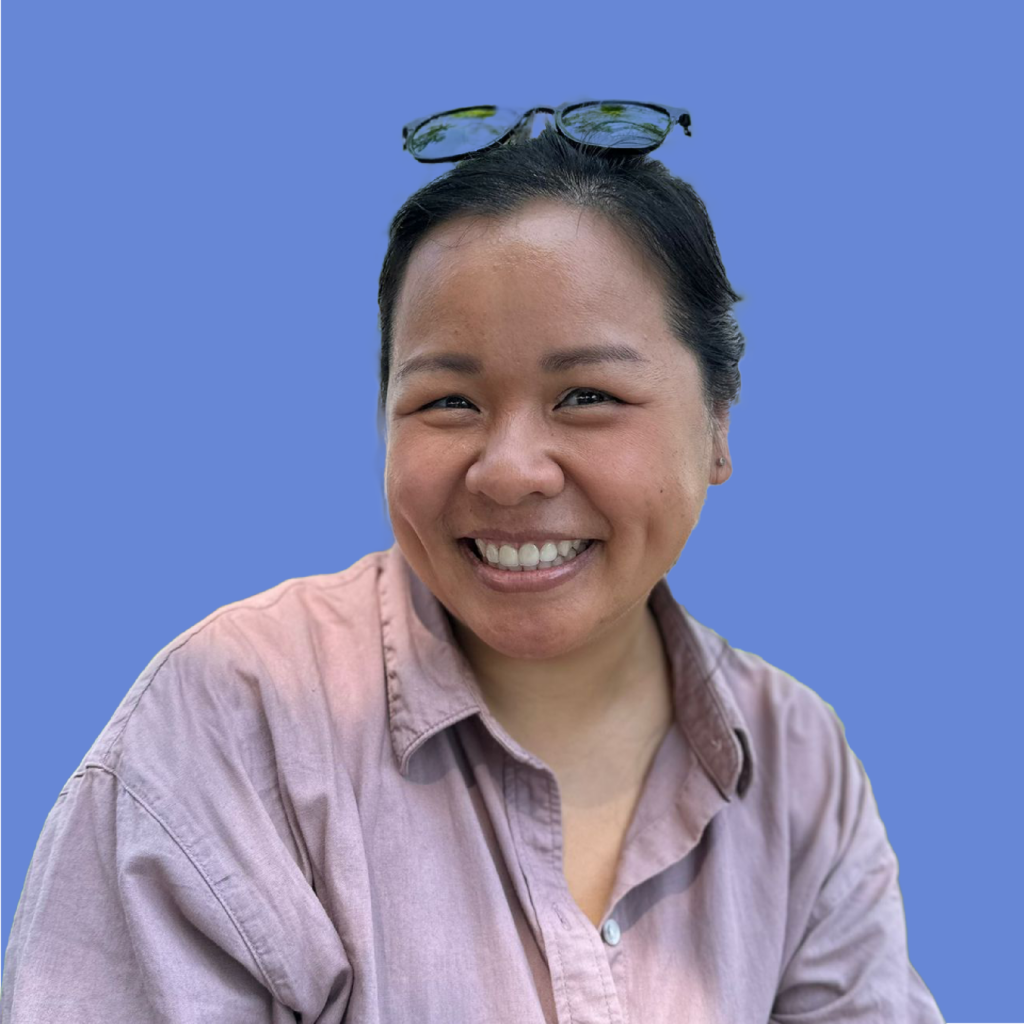 "We might not always agree on things, we might have different approaches on some things, but if our goal is the same, we can get there as long as we're both open to it." — Alexis Wone
Resources from this episode:
Related articles and podcasts:
Read the Transcript:
We're trying out transcribing our podcasts using a software program. Please forgive any typos as the bot isn't correct 100% of the time.
Erika Ng
Are you a professional looking to market your services and reach new clients? Check out the Behavioral Health Collective's FindXpert Network and Directory. If you're a provider of behavioral health, mental health, or allied healthcare services, this tool is designed for you. You can create a profile for individual clinicians, clinics, or schools.
Whether you're an OT, SLP, BCBA, music therapist, education consultant, or advocate, or really, many other related professionals, this is a tool designed to reach new clients for either in-person or telehealth services. Providers can indicate areas of specialization and competence amongst many other options to distinguish your services from others and help clients find you as the right person they want to be working with. Check out FindXpert, that's findxpert.behavioralcollective.com to sign up today.
I've sat down with an amazing team of educators from the Surrey School District to chat about their implementation of the PFA and SBT process in a public education setting. So for those who aren't familiar, that's a practical functional assessment and skill-based treatment model.
The district BCBA in Surrey is Tina Gunn, and one of the district helping teachers, Julie Grundy, have been on the show before to share their insights on collaborating with school teams of learners with complex cases. If you haven't already listened to that episode, I'd say go back and check that out because they have some great insights on working with large school teams for these learners that have a lot of outside support and a lot of school staff working with them.
They have returned today with a teacher, Alexis Wone, to tell the story of how they got started with SBT, also how they've rolled it out in their district, and what they've learned along the way. This team is incredibly humble in their approach to collaboration, and they have a lot to share from their successes, as well as the challenges that they've had over the past five years of implementation.
Any school staff interested in bringing the PFA or SBT process into a school setting, or perhaps are looking to work out some kinks if you've already started, would be well served by listening to this team's insights. The reason I wanted to cover this topic is because ethical and effective collaboration really is key to their success, and that is so clear in their conversation today. With the complex layers of collaboration going on just to make this a reality, it's a great story that the rest of us can learn from.
Hi everyone! Thank you so much for joining me today and I really look forward to hearing more about your process this year. So do you want to first maybe introduce yourselves because we have a new person since our last conversation about SBT and PFA collaboration in schools?
So, who'd like to start with a brief intro?
Tina Gunn
I can start. I'm Tina Gunn. I'm a district behavior analyst, and I work with the District Action Team for Autism. And for the last 4 years, going on 5 now, I have kind of overseen and been the project coordinator for the PFA/SBT project that is happening in Surrey Schools.
Julie Grundy
I am Julie Grundy. I am one of the helping teachers on the district autism team, as well with Tina. I'm also an implementation coach for the PFA/SBT.
Alexis Wone
I am Alexis. I am the PFA/SBT classroom teacher. It was my first year, and I've been teaching in the district for a while, and working with special ed kids. And this has been a great year.
Erika Ng
Awesome. That's great. Well, thank you. So for those who have not listened to the first episode, and anyone listening now, I'd encourage you to go back and listen to Tina and Julie's first episode with me.
I'm just wondering about the history. So how did PFA/SBT first get started in the Surrey School District? What was the problem you were trying to solve? And did you have any insights from that?
Tina Gunn
Yeah, we started back in 2019. Al started with Challenging Behaviors Conference that was organized with our Director of Instruction at that time and she partnered up with the Pacific Autism and Family Network and also BC Children's Hospital and they had a three day conference and that conference was really well received.
So, Dr. Michelle Schmidt had invited FTF Behavioral Consulting back so that we could get further support in learning how to implement this process and just expand our learning. So that's kind of where we started and we completed our 4th year. We're going into our 5th year and it's been quite the journey.
Each year we've had lessons learned and we've improved upon the process, just in our skill set and also working with school teams and collaborating. We're just kind of carrying on in this journey. So the problem that we were initially trying to address was we were seeing a lot of challenging behavior in schools.
A lot of us at the district level had been involved supporting school teams for an extended period of time, and we were seeing very little progress with some of our students. And these students were always on our caseload, like we'd get new students and we can never get them off our caseload. So we really wanted to address that.
We also wanted to address the number of incidences that were happening. So injuries to staff and injuries to students. And we wanted to increase the overall job satisfaction of our staff at schools as well. And to increase the experience that our students were having at school and help them learn the skills that they need to have a full life.
Erika Ng
Yeah. So at the time, it sounds like Tina and Julie, you were at district level positions. Alexis, when this kind of all started, where were you at? Like, yeah, what's the past couple of years before this looking like for you?
Alexis Wone
Before this, so I was, I did do a little bit where I worked on the early intervention team, which was a district level team that went into schools to support children in either kindergarten or grade 1 who were undiagnosed, but needed some extensive support.
Our goal was to build capacity within that staff to support that student and then I went back as integration support teacher for the last year. And that's when I started to do a little bit of the PFA/SBT as I had 1 student who started that process in September. Unfortunately, his supports had to leave, and then I just took it over.
So I started running those pieces with him, and then I had the great opportunity and heard that we were opening up some centers, and I applied. And that's how I landed up at the center. And PFA/SBT was also something that I felt I was a missing, it was a missing piece that I felt in the schools and in my experience with kids, so it just aligned quite well with my philosophies and my practice.
And so yeah, and then I went into the centers and it's been a great experience.
Erika Ng
That's awesome. Yeah, that, just hearing that from your classroom teacher perspective, I really wish PFA/SBT was something that I had discovered 10 years ago when I was working in a special education school in Ontario at the time. But like you said, missing piece, like that really resonates with me as a teacher feeling like, how do I help these students that have really significant needs?
So, yeah, I'm glad that you fit into this and that you found it. So in those early days, I imagine we, you know, we have some listeners wondering, how did you get this into your district? How did you get buy-in? And it sounds like Tina, you had a district level superintendent that the level director of instruction that had already known about it and brought that in.
So maybe that is fertile ground for the rest of the board to take it on if you have leadership already interested. Do you have any insights on maybe how they first heard about it or any insights for people listening, thinking, how do I get the district to listen to me? Like if I'm a classroom teacher or a helping teacher role, how do we get some buy-in at the district level?
Tina Gunn
Yeah, I mean, I was going to say, it's interesting because I have a lot of people kind of reaching out and asking how this happened. And I'm like, well, sorry, was very fortunate that we had somebody in a position that was able to bring it in and was able to find funding. I think to, like learning a little bit about the process and being able to advocate and starting slowly and getting yourself trained and trying to show the results of what this process can do.
And I know there's lots of conversations that tend to happen. So, once they have a conversation, then they're like, would you mind talking to my supervisor? And then it kind of goes that way. So, yeah, I think just showing them the data, having them talk to other people that are already doing it is super helpful.
I know FTF Behavioral Consulting has been fabulous in terms of like talking to other districts and kind of connecting people to help bring it into different districts.
Erika Ng
Awesome. And I noticed maybe you can speak to this, Tina, I noticed recently that they have an initiative with their local school districts in Massachusetts where they're trying to get the process into their school districts.
Do you know off the top of your head if they have resources for other districts to watch, like say, like a PowerPoint or a video or anything like that? Do you have any places that other districts can access? Tina?
Tina Gunn
Well, I know they're coming to Vancouver in October, so that would probably be a good place to start.
Yeah, I think other districts, they've kind of reached out to FTF directly and they're doing kickoff presentations and, yeah, like information sessions, they're constantly being called to be a part of those to help kind of show what the process is like without 100% committing off the bat. But then they can kind of have an idea of what they're signing up for, which is one of the, I would say, key things is that people really know what they're signing up for.
It is a huge learning curve in the beginning, and it does take a lot of work, but the results are well worth it. You know, the growth that we've seen in our staff, the growth that we've seen in our students, the connections that we've created with families, it's just been amazing.
Erika Ng
That's awesome. And I guess to understand the scope of what's going on in the Surrey School District, you now have the centers, which we'll talk about in a couple minutes, but you started out in classrooms. Is that correct? And so do you now have both going on? Some students are in this process in their general classroom, potentially, and then there's also the center. So both?
Tina Gunn
Yeah, so we kind of have a hybrid of programs going on. We have our old model where we had implementation sites. So some of those are still up and running.
We've tried to get them to the point with generalization and maintenance so that we can start to feed ourselves out. We also have the kindergarten readiness program, which is run by the Semiahmoo Behaviour Analysts Incorporated. So they have space in our schools and their students transition into 3 schools.
So we also have some support that we provide for them in terms of their transition in and then we have our new centers that are running.
Erika Ng
Okay. So thinking back to those 1st years of implementation, I'm wondering about any lessons that were learned that kind of led you toward this new model of having the treatment centers. I'm so curious about that.
Tina Gunn
Yes, there were many lessons learned. The first one is, start slowly and make sure that you train up your implementation coaches first. So you need a core group of people that are highly skilled and highly trained and can guide those school teams through the process. The other thing is once you have that trained group, they need to be able to be there to support the implementation process.
Because if they're not there to adequately support it in the way that it needs to be, it can go badly, it has gone badly, and that's when you start to see people dropping out and saying, Oh, the process doesn't work. So, I would say those are the key things that need to be in place before you start to kind of scale up.
Erika Ng
Okay. Anything to add, Julie or Alexis?
Julie Grundy
I think in the very beginning, when we first started, there is a lot of excitement around it because we felt that the philosophy really aligned, especially as for us as implementation coaches. And we wanted to do a lot of really good work really quickly.
But I think what Tina is saying as far as starting small and having those couple of kids rather than a large group of kids and really working through the process in a slow methodical way works much more effectively than having this really exciting thing, which it is very exciting. And when you see the traction happening, you're like, okay, we can do more, but really taking that slower approach.
Because it's just the way that, especially with our district works, because it is so big the challenges that we face with staffing and space and all of those things are compounded if we didn't have the right people in the right places.
Erika Ng
Hmm. I see. I can imagine that would be so difficult when you need and you feel that need every day of all the children that need help to do it slowly. But for the long, in the long run, that totally makes sense. Wise words.
Tina Gunn
To build off of what Julie was just saying, I would also say, choose your school teams carefully, especially starting out just to set yourself up for success. You might not want to pick your most challenging students right off the bat. You might want to start with a student that you can experience a lot of success so that it can build and you get better at the process and it just sets you up for greater success.
Erika Ng
Hmm. So was there anything that led you specifically to say, we need to have, like Julie, you mentioned staffing. Is that something that led to, like we need to have people in one building as a center. What were some of those issues that came up that kind of led to this, let's have some dedicated treatment centers?
Julie Grundy
Yeah, Tina, you can speak better to that one.
Tina Gunn
Yeah, we ran into, the first is like training staff to competency. So we needed a more efficient way to train staff. We also needed to get the students through the process quicker before the end of the school year when there was an inevitably that turn around and staff.
So, what we were finding was year after year, we couldn't get the kids through the process fast enough that we'd have this new staff and we would be starting from the beginning again. So, we were training and retraining staff to work with the same students, which is not only frustrating for that student to have to redo that, but it's also frustrating for us as implementation coaches to keep having to train for the same student.
And I mean, there's only so many of us at the district level. We just couldn't be in all of those places, like Surrey's huge. It takes us 45 minutes to get from one end to the other. So we just couldn't be at all of these sites at the same time. And that's why we thought if we had one place where we had highly skilled staff, we could train the neighborhood school staff quickly, but we could also get the students through the process so they could experience some socially valid outcomes.
Alexis Wone
At the school level, when the model was where implemented coaches would come in to visit the schools for those students who were doing the PFA/SBT, I think the frequency of the visits were a little bit less. And so some of the teams, this was brand new for them and it was very hard for them to implement it.
And I think the teams were still had a lot of fear in the sense around working with this particular student as well as, so that was one of the challenge pieces. But as well running it in a school, you also are dealing with that one student as well as a plethora of other students. So it, the time got so divided that it just couldn't meet the need of the intensive therapy that needed to take place at a school-based level.
Erika Ng
That makes sense. And so how many centers are up and running this year? What does this year look like logistically?
Tina Gunn
This year we'll have one. We lost our space at one site, so we've now, we're down to one site. And so we have one classroom teacher there, which is Alexis, and then we have six, we call them Inclusive Education Support Workers.
It's a new title this year, so it's a bit of a mouthful yet for me. And they're at a level three, so they've had not only the PFA/SBT training, but they've also had low arousal training as well. So that's our crisis intervention training that is provided in our district. And we were very lucky that we have five of them returning from last year. So we only have one new staff member this year. So we're excited.
Erika Ng
Yeah, that's great. That consistency, I can only imagine. Yeah, very exciting. And can I ask about training and how do you logistically do that in a unionized environment? I'm kind of just thinking about that as teachers and EA's are both in unions and with ours, do you have some prep time at the beginning of the year and the students start later? Like, how does that work?
Tina Gunn
Yeah, so last year, we were very fortunate to have a chunk of time because it was a new program to really train up our staff and we did get a lot of staff that had no previous experience with either PFA/SBT or even low arousal training. So we did have some new people. We had a few people that did have some experience which was helpful, but we spent basically the first month.
So we did the online training and we were able to pause, have discussions, and role play. So we really spend about a month doing that. And then during that time in the background, we were also screening for kids and looking for potential candidates to come to the program and we were starting the intake process.
And the intake process, because it is pretty intense, we do have to stagger their intake. So get one student in, get them set up, do their assessment. They're on SBT. Okay, let's get the next one. And then the next one. Because it does take a lot of coordinate and we have several meetings before the student even arrives at the site just to make sure that we've minimized problem behavior.
It's safe. It's smooth. And we can start really building that rapport and starting treatment right from the beginning, really.
Julie Grundy
And it is definitely a challenge working within the confines of the day with the unionized employees. So we did have some turnover in the very beginning of some of our CUPE staff.
And so we had a few people that got trained and then for various reasons had to leave the program. And so then we had to retrain some of their replacements. We had to be very creative. So the program teachers managed sort of to release some of them so that we could work with the small groups that needed to have that extra little bit of training.
I think one of the things that we learned from last year that we're going to implement this year is really working on the neighborhood school staff where the kids are going to be returning back to methodically throughout the year to get their training up and organized so that when the kids go back, everybody is feeling really confident and has the training and it's not this sort of mad rush to make sure that everybody has the lot training and the understanding of the PFA/SBT to the level that they need in order to implement what's the kids get back to their neighborhood school.
And so we've been creative. So sometimes it's with everybody on board, and they get in late time, and they do after school sessions, we do Pro-D sessions, we have done a few things during the school day where we've been able to release people. So yeah, it's been creative in that regard, and it is definitely a barrier that has to be thought through ahead of time. It's not something that's easily fixed after the fact.
Erika Ng
And I imagine that is one of those things that requires a few levels of coordination and collaboration with the district, like blue time. You can't just hand that out as a helping teacher. Yeah, like the district has to approve and stuff. So, yeah, that's really good advice to just really think that through and have the timing down and everyone's support.
I'll just quickly mention for American listeners that CUPE, our support staff from Canada, because we have a lot of American listeners. So CUPE is Canadian Union of Public Employees. Is that what it is? Yeah. So yeah, more stuff, I think. Okay. So, yeah, logistics, I was just wondering a little bit about what other, did you get any funding from outside of the district?
Were there, how did you pay everybody to do this? Because it is resource intensive to do this, you know, to have that amount of support versus having one E in a classroom supporting six designated students or something. So was there additional funding or did the board just get creative in how they kind of allocated funding to this?
Tina Gunn
I think the board was creative in providing funding for us. But I also think Michelle Schmidt, who brought it in was very creative in her budget and how to make it work. Yeah, you're right. It does take a lot of extra funding. I do know, like we needed special approval and funding to, because the classrooms were set up like an intensive intervention classroom.
So we needed a teacher and 6 support staff at each site, and we had 2 sites, so that was a lot of extra funding that was approved by the board at that time.
Erika Ng
Okay, that's great. Were there any additional resources you had to bring in? I mean, you mentioned Tina, you are an FTF consultant yourself, or did you have additional resources from FTF at the time? Because, you know, you being one person in a whole district, how did that work?
Tina Gunn
Yeah, so we, for the last four in this, it'll be our 5th year that we have FTF consulting involved. We've, you know, each year, it's kind of gotten a little bit less as we develop our skills, but it is still nice. And starting our 5th year, it is nice to know that we have that support still in terms of helping some of, in problem solving for some of our really, really complex students.
So, I mean, even with all of our brains, we're like, we're still running into issues and we're in the train, the trainer model too. So they're also helping us problem solve in terms of how to efficiently train our staff and how to address some of those issues that come up along the way as well.
Erika Ng
Were there any significant roadblocks that you've come across this year in rolling this out? I mean, it sounds very well organized, but I imagine there's probably been some takeaways of some sort.
Tina Gunn
Yeah, well, Julie already mentioned to the HRPs, like the staffing and people need to go on leaves, they're injured, or other reasons.
So that turnover of staffing has, I mean, it's been a barrier right from the beginning. And it's something that's outside of our control and we just kind of work with it. I would say probably one of the biggest things that we learned this year was, well, transitions to a new, fresh space. It's pretty, we've mastered that.
We can do that. No problem. It's the transition back to their neighborhood school that was, we knew it would be hard, but we weren't anticipating that it would be this hard. Because when you start on this path through this process, it is a cultural shift. It's a philosophical shift. And now that we've taken the students out of the school, there's still the rest of that school community that has experienced some unpleasant experiences or the trauma they've either witnessed, or they've heard about the student and it's kind of a mystery about what they're doing at the center.
And then when we went to transition them back, we're like, oh, we missed something big here. And we had to kind of go back and start to break things down into smaller chunks and kind of shape up their behavior just they were very scared to have the student back in their building. They didn't think that they were prepared enough to receive the students. So we really had to go back. And in hindsight, I wish we would have started the conversations earlier, even though the students weren't quite ready, we needed to start those conversations so that the receiving school was ready at the same time that the student was.
Erika Ng
Could you elaborate maybe a little bit on any takeaways you have or things that you plan to do this year in transitioning students back, not just for staff? But maybe also for the student body as well, if there has been traumatic circumstances in the past. Any insights or things that you maybe do definitely moving forward or ideas that you have to address that?
Tina Gunn
Yeah, there's a couple of things that we've been thinking about. One of them is to not completely remove the student to maybe have a chunk of time, maybe 1 day a week or something where the student is at the school so that they can see and be a part of the process. And they can be asking questions along the way so that we're building their skill set as well.
The other thing that we did was, I know Julie, you did a ton of these, you might want to talk more about it, but these Lunch and Learns that happened. Did you want to elaborate more on that, Julie?
Julie Grundy
Again, and I think we'll be starting this conversation earlier in the process of where we would go into the staff and sit down with them over lunch and share the philosophical aspect of both the SBT and the low arousal and how the two mesh together and really highlighting the successes and not specifically just to the child that's coming back. But just in general of what can that philosophical change look like with their kids at school.
It's a great conversation starter so that you're able to sort of pull out some of that trauma information from staff in a safe way, because you do get the, well, yeah, but what about. And so we can work through some of their worries and some of their fears. And having that, I think, scheduled earlier on, rather than how we did last year, where it was closer to the time that we were transitioning the kids, and having them see the students at the school, if we can work it out so that's part of their therapy actually happens at the neighbourhood school.
That it's not just that we've taken them from that neighbourhood school and it's sort of out of sight, out of mind, and they can walk the journey with us, and we can start with that collaborative process right from the get go. And I think that walking journey is going to be a really key important piece.
Erika Ng
That's great. Yeah. There's so much coordinating happening. You know, the logistics of actually doing the treatment in the classroom, but then also that back end with the school itself. Yeah, I imagine that there's so many people involved in this.
There's the three of you, but then lots of other staff making this successful. So it's just, I just think it's amazing that your district has committed to doing this to support these learners and that you're seeing those positive transitions. Facts. Really fantastic. Can I just back up really quickly for one moment and just ask, in the classroom, are these same age or similar age learners, or do you have a really wide range, just logistically?
Alexis Wone
This year they seem to be in more of the primary grades, so I think one in grade three. I think at the other center, it was more intermediate students. So, but we service for elementary, so the kids can be either from K to 7.
Tina Gunn
Yeah. They range from age 6 to 10 this year. Well, initially we had asked for one elementary site and one high school site, but what was approved was two elementary sites.
We do think that something is needed in the high school sites. What we did do this year, kind of separate from the SBT centers was pilot a couple UniPro, a Universal Protocol cohorts, and that was hugely successful. So they were in two of our high school intensive intervention programs, and then one other high school piloted as well.
So we had three going and it was able to reduce problem behavior quite significantly, and they were actually able to do a lot of teaching, skill teaching. It's not quite the same as SBT, but they were still able to teach the skills.
Erika Ng
Okay, that's awesome. Yeah, that's great. I'm glad I asked about that because it was something that just came to mind because I just want people to who are listening to understand kind of what age we're working with. But that's great insight for high school too.
Was there anything to add earlier? Tina, I feel like you were going to…
Tina Gunn
Yeah, I was going to add to one of the things that the staff at the SBT centers were asking for as well, that we're going to look into is counseling or some debriefing sessions with a counselor for themselves. Because some of them did witness and did experience some behaviors. It's hard to see a child so distressed that they're hurting themselves or they're hurting other people and some of the behaviors that happened.
Some of them, it felt like a lot of pressure and even in those transitions back, if the neighborhood school wasn't ready to receive them, it was a lot of pressure and stress on them. And they just really asked to have these sessions where we could come together and debrief. So we're going to look into see if that's possible to have something ongoing for them.
Erika Ng
That's awesome. Wow. Okay, great. So I'm wondering about any advice you might have for other school districts who are looking to start this process, maybe from each of your roles, because you're all three different, very different roles and have different parts in this process.
So, what advice would you have to someone else in a similar role in another district?
Alexis Wone
I think from the classroom standpoint, to start this process, I think it starts with conversations first before even the centers, let's say, arrive at the school. Because we have to also remember that these centers are still functioning out of schools. And our students that are in these centers still have these behaviors that the rest of the school community, at times, witness, see, and or experience.
And a lot of time, and especially with this year, a lot of our schools were not as aware of what would the impact be on their school community, which caused a little bit of anxiety, a little bit of pushback. So I think it's important that conversations happen, that the schools are made aware of all the supports that would be in place, and really how it would kind of work throughout the day to day before the centers even start to arrive.
Julie Grundy
I would agree 100%. Yeah, that pre-planning piece. And I think we've, well, Tina, especially has done so much of the legwork in the last couple of years, working up to this.
But even having lots of conversations with people to problem solve the things that you might not even know you need to problem solve is really an important piece. So really coming at it from a really big stakeholder part of it. Like you said, it sounds great and really well organized when you stand back and you listen to it, but there's so many moving parts to making it work effectively.
That everybody needs to be part of that conversation because everybody has a different perspective. And that, okay, well, what about this from somebody is like, oh, I never thought about that. And so let's talk about it and I think that's a really key important piece in the collaborative process of setting a center, like what we did and to continue to make it effective is continuously coming back to all of the people that are involved.
And having a conversation and having a say and listening, so our support workers have a different insight than our classroom teachers. Our classroom teachers have a different insight than us as district staff. And us as district staff have a different perspective than the upper management admin team because they're not in the day to day stuff of it. So really asking all of these people to have a conversation is really important.
Erika Ng
Anything from you, Tina, in terms of advice?
Tina Gunn
Yeah, I think, yeah, I would just have to say there needs to be a lot of that planning, but also that training, like the team needs to be well trained before you kind of embark on this journey. Just, I mean, and that was some of the feedback that we got from the support staff is like, well, we want somebody there every day so that we can ask questions.
Right? So we quickly learned in the beginning that a once or twice a week visit was not enough. We literally had to have somebody on site almost every day to make sure that the process was moving forward in a timely fashion, right? So I think you just need a really strong team and have approval from your supervisors to dedicate your time to creating this and maintaining the program over time.
Erika Ng
Okay. And I guess in terms of that training piece, I'm just curious, Tina, were you, so FTF has been involved. Like, are you doing most of that training? Or have you also trained other staff? Like, Julie, are you also a trainer now? How has that worked? And, you know, because you mentioned train-the-trainer model, how quickly were you able to kind of scale that?
Tina Gunn
Yeah, so we had a core group of about 15 of us that went through the trainer, train-the-trainer model with FDF and then, so we did that for our 2nd and 3rd year. Our 4th year, we started to go into more of a, I guess, a clinical meeting model where we would meet once a week with FDF, but we would all come and we would learn from each other.
It wasn't like student specific support that they were giving us. But now we're all trainers here, like Alexis and Julie, we're all implementation coaches now, so we're able to train other people up to the level where they're able to implement on their own.
Erika Ng
I'm a little bit curious about your classroom, Alexis, and what that looks like on a day to day basis.
So, you as a classroom teacher, you've got your six support staff and your six students. You, they're all in different grades and I'm sure have different goals throughout their PT process. So what does that look like in terms of your schedule? I'm just wondering about some of the logistics in your classroom, like what that looks like?
Alexis Wone
Logistics can get a little bit tricky, especially when you integrate transportation pieces. Most of my students this year came at slightly different times. Usually they came about 15 minutes apart, but our goal was when they arrive, get them to their space. So, what we did is we had 2 classrooms, 6 students we did 3 in each space, although some of the students kind of migrated to the spaces of their choice, and then we just made sure that the reinforcers were available to them at that space.
We would get them HRE, and once they were HRE, we would actually just start running SBT. So, they would run until we knew they kind of reached their limit, take a break, have them just be in universal protocol. In regards to like recess and lunch, following the bell system, we didn't really follow the bell system.
Some of our students would choose to go out at the bell and join the rest of the school community outside. And some students just decided to stay in the classroom doing classroom pieces like typical things like calendar time, attendance, all that stuff. We didn't really do much of that. We did integrate some of those pieces into the individual kids programs, but I didn't necessarily do it all the time as a class whole.
We did have some moments where we did some classical activities, but they were really just fun things like cookie hunting and stuff based around Christmas and Halloween and all that kind of stuff. But it was very much free flowing. It was, we went from where the student was at, where could we take them for that day, and went from there. And then they just went home.
Erika Ng
That's fantastic. It sounds highly individualized, which is amazing and necessary. Like if you want to see big changes for those students that need it, you need to make big changes ahead of time and like have a robust plan in place.
So that's incredible that it was able to be so individualized versus forcing a student into a model that isn't going to work for them. It just sounds like the students were doing what they needed to be doing at that moment. Did you run into any challenges providing some idiosyncratic reinforcers or anything in the classroom environment or in school environment?
Alexis Wone
Because each of the kids are, or students are so individual, they have their own niches. They have their own needs and things they like and dislike at times. We did have some conflict between students. It's just, I see that reinforcer I kind of wanted, or this is a great reinforcer for this one student, but for us to use it, it kind of created much more noise, which sometimes was upsetting to another student.
So we kind of tried to navigate each of those pieces while meeting each of the student's needs. But the one beautiful thing about this, when they were in SBT, as they grew, they were actually able to kind of come alongside one another and respect each other's boundaries and what each person kind of needed. It was actually quite interesting. It didn't happen right away. It took, especially when you add a new student in, it takes about I would say a month for things to really settle, but they were able to work it out. They were able to then and then start to do some peer engagement with their reinforcers.
They were able to integrate it all together, which was actually quite beautiful, but we had to be creative. Sometimes we did reinforcement things. We were outside, right? Well, the rest of the kids were inside. Like for my center, at least, my kids were all over the place. We met them where they needed to be and they were safe. They were happy. They were engaged. I had a lot of fun.
Julie Grundy
Alexis is not giving the full picture. Alexis is a lovely teacher.
Tina Gunn
I was gonna say that too.
Julie Grundy
And talk about highly reinforcing behavior. Alexis was in there. She was dressed as a safari hunter. She was dressed as a policeman. She was dressed as a fireman. And she was whatever those kids needed in that moment.
And she modeled for their support staff on how to engage and play in ways that superseded any of our, like watching some of the videos was just absolutely mesmerizing and priceless. So, yes, Alexis is not giving herself enough credit that the reinforcement context was amazing.
Tina Gunn
One of the most creative problem solvers ever.
A little story. We had one student that liked to pull the fire alarm, and before I had arrived, I think it was already pulled twice in the fire department there, and another time when I was there. And you can imagine the school community at that site, how happy they were to do that in wintertime.
Alexis Wone
With lots of snow.
Tina Gunn
Yeah. And yeah, so we had to reenact fire drills and it was what the student needed and it worked beautifully. But yeah, it was the full dress up and we programmed a Big Mac button for the alarm and, oh yeah, it was beautiful.
Erika Ng
Oh my gosh. That's incredible. I love that. Can you speak a little bit more to, yeah, maybe some of, like the entry of students and even the logistics in the classroom of, did they kind of have their own separate areas?
Was everything a shared item? Like, how do you really get people, students HRE, in a shared environment that can't be 100% just for them? Like, when there are conflicting boundaries and safety issues and such?
Alexis Wone
Well, we first started off with the open ended interviews, and from there we got, gained a lot of information on what those reinforcement pieces were for that student.
And so myself and the SBT Center, what we would do is we would start to collect items around those reinforcers. We also, as well, asked the homeschools to send with the student reinforcers that had to do with their interests. When we brought it all into the center, when the student would come in, we would make sure they had a space available to them with all of their reinforcers.
It was all just laid out there beautiful. It looked like a toy store, really. Right? They had all of these things available to them. They didn't have to request it. They were just there. We initially kind of had it set up where each of the students would have their own little pod, we had long tables, rectangular tables that we kind of pushed up against the classroom walls.
So then they could have some, somewhat some privacy where at least their back could be turned to the rest of the class if it was a little bit louder. We had tents as well, so students had the option of going into tents if they needed a calm down space or just needed their individual space. We did have one time where we had one student who was very much used to having available to him this giant heavy TV that I had from the 60s, and he loved it, and he would watch his videos, all that kind of stuff.
And then we had a new student come in who very much enjoyed that as well, right? But they used it differently, the way they manipulated that reinforcer. It was different. The one thing is our other student was very happy with imaginary play. So we were able to then draw him towards more of the imaginary play.
And then he kind of just forgot about that. He didn't really need it. There were times where we're like, well, he could kind of use that back. So then what we did is we got him portable DVD player. And he was happy with that. Right? So we still, even though they're all individual, we try to provide their own specific reinforcers as much as possible.
But there are times when there is a little bit of share. And that could create some conflict, right? With most kids, they don't want to share their toys, right? But eventually they worked through it.
Tina Gunn
And I would say like both sites, like the school community at those sites were flexible in us. If we needed to move to a different area of the school, we could. If there was an empty classroom, we could borrow that.
Like at the other site, there was like a daycare. So before and after school daycare, but it was empty during the day. So they allowed us to use that space. And we did have some students that did need their own space in the beginning, but once we worked through the process and they started to develop some skills, some of that sharing, and we also tried to get them back into a classroom at that school, just to get some practice being around other kids before the transition back to their neighborhoods.
Yeah, just to get some extra, like we run trials and give them some extra practice and it depends on their reinforcement context. Like one of our students, he was really motivated by peers. He wanted to be playing Minecraft with another student, or he wanted to go on a bug walk with a group of students.
So we do try to provide those opportunities. And like Alexis said, a lot of this information was drawn out to our open ended interview where we invite their home team, their home BCBA if they have one, all the key stakeholders really are invited to that meeting and that's where we get like this really comprehensive plan because we have all this information that they provided. And we're able to set up their day and their programming in a way that it meets the goals of the team.
Julie Grundy
I was gonna say it was really nice to see the collaboration between the support workers in the classroom of knowing, like student A that is their primary student was working with this, but they would notice the interaction of another student of either watching whatever that first student was doing and be like, you know what, I think so and so might actually be interested in this as part of their reinforcement context.
Oh, they would have that communication between each other as well. Be like, oh, they really enjoyed working with the blocks when I was working with the blocks. So let's introduce that into their reinforcement context. So a lot of their reinforcement context grew throughout the year. Some of them came in with very, very rigid reinforcement context.
And by the time they left, they had so many different things that were available to them, which helps their treatment in the long run, because it wasn't reliant on one thing. So that was a really neat thing to see as well, amongst all of these professionals working together.
Erika Ng
Amazing. I have so many questions coming off of things that you're saying, but one really quick question is ECM. Do you plan to do an enhanced choice model for students in the future?
Tina Gunn
You know, it really depends on the student. We have done kind of versions of it for sure. If that's what they need, then that's what we'll provide. Really, I mean, that's the beauty of the processes. We learn about them. We learn about how they want to be taught. And we're changing what we do to make sure that they're successful and that they're being treated and learning in the way that is going to help them be successful.
Erika Ng
Okay. Yeah, that was just something that came to mind. But one thing I want to ask, you mentioned before we hit record, just the layers involved of collaboration here.
Just so many different layers. So maybe starting Alexis with you in the classroom and working with six adults. I've been there on a team of three years and myself and it can be amazing and it can have challenging moments as well. If there's different personalities or, you know, and there's like break schedules and challenging moments.
So it can be hard to work on a team like that. So do you have any insights from in the classroom on other teams in a similar situation or learning that you've had from this past year?
Alexis Wone
Yeah, I think for me as a classroom teacher working alongside the IESWs, I think one thing that I like really to implement with my classrooms is, I don't want necessarily there to be a divide, like I'm the classroom teacher versus the support staff.
That I think immediately just puts a barrier to your collaboration right there. I think for me, my role is I want to be that hands on supportive person to these ISWs. So when I started off with the staff last year, I made it very clear that the second you feel there's going to be some increase in behaviors or whatever that is, or if your student leaves the classroom, you need to be calling me and I will come and I will come and help us supporting.
They needed to know that they have someone that will come alongside them. Right? And that really helped build that relationship where then, hey, let's take a look at where can we make some changes? Where do we want to stay? And have that open communication. And I think what gets missed a lot of the time is, it's kind of my way, the highway at times and the isms have so much to contribute.
Right? They're just as knowledgeable as me. Probably more so. Right? And they have probably more experience with this student than I. So it's a matter of us kind of coming alongside one another to meet in the middle to support this student. Right? I can, and I've had as well as last year where I was like, Hey, let's give this a try.
And the ISW was like, I don't think so. But we gave it a try and it failed. Right? And, but that's okay. Like I have to bite the bullet too. I have to be vulnerable, open to feedback as well. It's a very much a two way street, and I always just want the ISWs to know that I'm there to support them, no matter what.
We might not always agree on things, we might have different approaches on some things, but if our goal is the same, we can get there as long as we're both open to it.
Erika Ng
Yeah, that's awesome. Like, so what I'm hearing you say is like, erase that hierarchy in the classroom and be willing and vulnerable or be willing to be vulnerable with your staff.
So to help kind of break down that hierarchy and then keep that goal the same at the center being the student. Which I think was a big takeaway from our first conversation, Julie and Tina, just like having that, the student as the center there. Thanks, Alexis, for those insights. That's really, really valuable.
Julie or Tina, from your respective roles in terms of collaboration in, I guess amongst like, say, school, principal, other staff at the school, and then also district level. Do you want to speak to any insights from collaborating there?
Tina Gunn
Yeah, well, I think Alexis missed a big part in how much collaborating and communicating she did with the home schools or the neighborhood schools because she was worked tirelessly to build that relationship with those neighborhood schools and help with training and mentoring the integration support teacher that was at that school and also with the principals at those schools.
So, I think that was huge piece as well. From our end is implementation coaches. It was like nonstop. We're emailing, we're texting, we're like, it's constant communication because we're trying to train staff and move the students through, like provide treatment, right? So it's a lot of problem solving that needs to happen.
And like, I'm so grateful that we had such a team with great minds that are flexible. We could rely on each other and divvy up some of those tasks. And some ways it was like a relief, like I don't have to have every single answer. I have this awesome team and we can think together. We can problem solve together.
And it created huge success for the outcomes of the program. So, yeah, and even with our district principals and our supervisors, it's constant communication with them because they're also connecting with the principals at those schools. And so it was just talking and meeting, and it does take a lot of time.
It is time consuming. I'm not going to dumb that down because it was a lot of work and people really need to know that before they start to, oh, we're going to run a center. It is a lot of work in the beginning stages to get that buy in from school teams, from administrators and just to keep our own morale up and keep us moving forward. Yeah, it's just you need that team of support.
Erika Ng
Can I just ask a quick logistical question? Did you just use email and phone to communicate in large teams or did you use any platforms? Because I know you have to be aware of privacy issues as well. But teams, is that, do you have any?
Tina Gunn
Teams, Zoom. Mostly Teams, I would say. We only use Zoom when we were conferencing with FTF. But other than that, we use Teams.
Erika Ng
Okay. Yeah. Yeah, because I can imagine that's a really key piece, actually, is having something efficient where everyone can be on the same page, you know that people have seen the message that everybody's getting the same message. It's not nobody's being missed off an email list or something. So, yeah, just curious about that.
Julie, anything to add?
Julie Grundy
No, and I do think piggybacking off of what we talked about last time, that collaboration piece is really key about, you know, Alexis, that it really beautifully is like that child is the center of those conversations and some of the conversations are really difficult.
And because there are so many stakeholders that are part of it, just reminding and being mindful of the fact that our goal is the same and we are going to have difficult conversations. We're not all coming at it from the same perspective. But if we can keep that person front and center, then we can have some more success.
And we were talking earlier before we got started, like these little micro teams that we would have that would lift each other and help support each other. And it just grew and so, no, our core little group would be able to sit down and problem solve and be able to have that ability to work through a problem that then they would be able to take it back to the different team and have that fresh mindset.
And there were so many little cogs in the wheel, and everybody was equally as important to make it run effectively. And I think that's the beauty of it.
Tina Gunn
Yeah. And the families and the caregivers were all part of the process throughout the whole way and their input was highly valuable in terms of problem solving and making steps towards success.
And we were actually just in a transition meeting yesterday and the parents, you know, there was, I don't know, 5 or 6 people at the school and then there was like, 4 of us or 3 or 4 of us online and the parents were like overwhelmed. They're like, oh, we didn't realize this many people were here for our daughter.
Cause that was one of the students that had transitioned out from last year. So it was really nice to see like everybody coming together to make sure that there was continued success for this student.
Erika Ng
That's awesome. Thinking about it, Tina, you mentioned that the piece about transitioning back and that collaboration piece, that's something that I wasn't even really thinking about, but you're writing, you spoke to it earlier that putting a big emphasis on that was takeaways from last year.
So is the goal, so Alexis, you would train the integrative support teacher. Is integrated support teacher, is that the IST?
Alexis Wone
Yes.
Erika Ng
IST, it's like a resource teacher at that home school of the student. Okay. And does that IESW, the EA go with that student back to their homeschool?
Alexis Wone
So each of the students came with their home EAs and then we had our own EAs from our center. So when we did the transition, our EAs went with them to the homeschool. Which actually brought quite a bit of relief to many of the homeschools because they thought, okay, you're taking away one of the big support workers from the student.
What's going to happen? Right? So that brought a lot of relief to the homeschools, but a lot of the homeschools just based on their previous experience with that student, maybe that trauma that they have experienced really put up a lot of barriers. And when the transition happened back to school, it was difficult.
And I think the takeaway for us was we need to spend some more time looking at those pieces, but also getting the people who are at the home so more involved. So, sending the students back for that 1 day, having the IST be more hands on and actually doing the therapy with the students, so then when the student does actually go back, they can run the therapy as well.
Right? So those were some of the takeaways that we had for the transition.
Erika Ng
Okay. I wonder if…
Tina Gunn
It just occurred to me, we probably should have clarified that the students are still enrolled in their neighborhood school. They just come to our program with their staffing in place. So, really, the students are 2 to 1, right?
There's 2 adults to 1. And that allowed us not only to do that coaching and mentoring piece, but also take video, collect data, which is needed for us as implementation coaches to help move the process along. So, that's how they're different from other intensive intervention programs, is the staffing ratio.
Erika Ng
I see. Okay. So in the intensive programs in the schools, like not at the treatment center, that's just a one to one. Is that correct? Okay. And then staff such as yourself, Julie and Tina are at those schools as coaches?
Julie Grundy
Periodically. Yes.
Erika Ng
Okay. But less intensively?
Julie Grundy
Yes.
Erika Ng
How do you work in the confines of the school year? If you have a student that comes in that needs maybe more time or say someone graduates out in December, you start someone in January, but then they need more time than June. How do you work around that? Or you run into that challenge?
Tina Gunn
Yeah, so we've decided it's kind of a one year program. So we'll do one intake per year.
And so they, once we kind of do the intake, they come to us and they transition back that continued support for the remainder of the year. Now, if we had a student that came in and through the process in a very quick manner, and we were able to release all of our support, then we could potentially take in another student.
So there's no hard no on that, but what we found is and, you know, the more we do this, the faster we're going to get at it. I imagine as long as we can keep our staffing in place. But, yeah, generally, it's a 1 year program. Come in, we train staff, we get the student up and running, give them some skills so that things can run smoothly.
And we're very honest with the neighborhood schools as well, their teams, like we're not curing them of their autism or what other diagnosis they may have. They're still coming back, but we're going to teach you how to teach this student and we're going to give you the skills so that the student can experience joy at school and learn some skills that are going to improve the overall quality of life.
Erika Ng
Okay. That is so great. I really love hearing this story because it's an amazing success story by the sounds of it that, you know, you've been just building it and rolling it out. And it just sounds like such a positive, it's been such a positive thing for the Surrey School District. So I really appreciate you sharing with me.
I guess before we wrap up, any other parting insights or things you wanted to share that we haven't already covered?
Alexis Wone
I would say just enjoy those small moments of joy, right? There's a lot of tough pieces in this process. But there's also a lot of joy, and if you can really focus on that, it's wonderful.
Like, the kids are amazing, and they've done so well. I'm so absolutely so proud of them, because they've been so successful, and they have a new life, really. And that's, you know, it's been a lot of work, but to give a child this opportunity, this life is, yeah, can't do anything better.
Erika Ng
Yeah, that is truly amazing because it, the fact that you've committed to making the school environment a place of the student can actually learn and meeting them exactly where they're at by providing a treatment, a treatment scenario that is not always possible in a public education system.
If they're not moving forward in other ways, that is exactly what they need and that's what you're providing for them in order to, like you said Alexis, has a life in school beyond that because they have the skills that they need. So, I really think it is amazing. It's not just passing them from grade to grade, putting a band aid on it. It's actually doing something about their needs and supporting them. So, yeah.
Tina Gunn
Well, and I would add, like it's not only been life changing for some of our students, but for their whole family. And some of the feedback that we've gotten is like, we had a parent in tears. She's like, you just don't understand how much this has improved our families life. We're able to do these things. They're interacting with their siblings. We're getting more communication. So, sometimes it's hard to put into words how much it's helped these students in these families and, but it's definitely been a positive experience.
It is a lot of hard work, but yeah, you definitely have to enjoy the journey. It does take a lot of reflection on, like I know I've changed as a practitioner and just looking at my own growth and where I started at four years ago and where I am now, like it's completely transformed me as well.
I've met some wonderful people to collaborate with and feel supported by, and it's just built this community and this community isn't just in Surrey. It's locally here. We have international people that are also implementing in schools, and it's brought all of us together for support, and it's just, you don't have to be a lone island. It's so much nicer to have friends.
Erika Ng
Well said, well said. Well, thank you so much. Alexis, Julie, anything else to add?
Julie Grundy
No, I would just piggyback on what they said. Yeah, it's the joy is what keeps us coming back. And, you know, Alexis and our other classroom teacher, and that was in the other classroom, did these amazing montages of the kids growth throughout the year.
And being able to watch because you live in that moment of like these little baby steps, but when you really reflect back and you see the growth from the beginning of when we first started working with them to where they ended up, it was really remarkable.
Erika Ng
Great. Well, thank you so much for sharing this story. I know that this will be really valuable for other people in your situations in other districts, because I just think it's a great model that you've got going and I look forward to hearing updates in the future just on how you keep iterating on what you have and learning and moving forward. So thank you for sharing.
Tina Gunn
Thank you so much for having us and this opportunity to chat.
Erika Ng
Well, it's a great story to share. So thank you to the three of you.
The comments and views expressed in this podcast do not constitute or replace contractual behavior, analytic consultation, or professional advice. Views expressed are solely the perspective of the speaker and do not represent the views or position of their colleagues, employer, or other associates. Please seek out a behavior analyst if you would like to receive further behavior consultation.
Until next time, take care!